Equation's Advent Calendar Raffle 
With Christmas on the horizon this amazing advent calendar will make that countdown all the more special! 
Honest Beauty by Anna has kindly donated a Body Shop Christmas Advent Calendar from her Body Shop at Home business for Equation to raffle. 
Worth £130 this calendar is surprise-packed with a mix of minis and full-sized products. That's 25 of Body Shop classics, bestsellers and new accessories they've released in time for Christmas.  It's packed with surprises to uplift, pamper and rejuvenate, even on the big 2-5.  
To be in with a chance to win this amazing calendar, you can purchase your raffle tickets at: 
£2 for one ticket 
£5 for three tickets 
The countdown is on! Celebrate the start of Christmas with our Make It Real Together Advent Calendar.  
Included in this amazing calendar to make you feel extra good, to share out your treats and celebrate the magic of togetherness this Christmas is: 
Coconut Hand Cream 30ml

 

Vitamin C Glow Sheet Mask 18ml

 

Bath Lily made with recycled plastic

Layers of Fun Nail File

Coconut Lip Butter 10ml

Mango Shower Gel 60ml

 

Banana Truly Nourishing Shampoo 250ml

 

Himalayan Charcoal Purifying Glow Mask 15ml

 

Shea Hand Cream 30ml

 

Pink Grapefruit Shower Gel 60ml

 

Coconut Fragranced Bath Bubble 28g

 

Camomile Gentle Eye Make-up Remover 250ml

 

Vitamin E Moisture Cream 50ml

 

Nicaraguan Coffee Intense Awakening Mask 15ml

 

Banana Truly Nourishing Conditioner 250ml

 

Strawberry Softening Body Butter 50ml

Nairobi Camellia Matte Lip Liquid 8ml

 

Vitamin E Quench Sheet Mask 18ml

 

British Rose Shower Gel 60ml

 

Mango Lip Butter 10ml

 

Pink Grapefruit Fragranced Bath Bubble 28g

 

Vitamin E Gentle Facial Wash 125ml

 

Star Headband

 

Seaweed Balance Sheet Mask 18ml

 

Almond Milk & Honey Soothing & Restoring Body Butter 200ml

 
Terms and Conditions
You must be aged 16 years or above to take part.
Postage costs will be applied if the winner resides outside of Nottingham, estimated at £6.
Entries must be received by 23.59pm on the 25th November 2020 to be included in the draw.  The draw will take place at 11.00am on the 26th November 2020. 
Equation is registered with Nottingham City Council 
 
Email our fundraising team to find out more or reserve tickets. 
Other Ways to Get Involved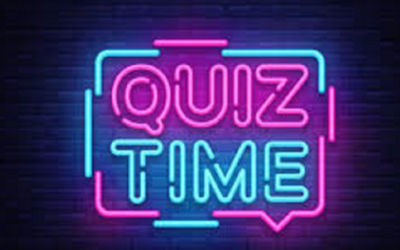 At Home Quiz NightEquation love a quiz night more than most, and if you've been to one of our legendary quiz nights then you'll understand!  This is the perfect time to host your own quiz night with your friends and family and help to raise funds.Whilst the team at...
There's lots of amazing and easy ways to fundraise for Equation. Whatever style, you can help raise funds to end domestic abuse. 
Make a Donation
Help create a society  free from domestic abuse, sexual violence and gender inequality
Donate
Donate today to help your community become free from abuse
Stay up to date with the Equation Newsletter
Latest campaigns and projects, upcoming events and fundraising challenges, volunteering and job opportunities. We won't share your details with other organisations.
Equation is a trading name of Equation Nottinghamshire a company limited by guarantee registered in England and Wales.
Registered Company No: 4517544 | Registered Charity No: 1140240