Project Support Workers and Graphic Designers 
Are you an experienced Campaigns or Project worker, or a talented Graphic Designer seeking freelance work? Do you have a passion for ending domestic abuse and sexual violence?  
This is an exciting opportunity to join Equation's Campaigns Freelancer team. These roles will offer flexible working on a self-employed basis for a determined number of hours and deliverables to be completed by a set deadline.  
Equation is the leading provider of domestic abuse awareness campaigns in Nottingham/shire and currently in a busy period of campaign development and delivery following COVID-19 lockdowns which saw a stark increase in incidents of domestic abuse. In response, Equation is broadening it's current campaigns to increase outreach among local communities. These roles will be responsible for the delivery of contained pieces of campaign development.  The freelancer roles will play a vital part in this development either through project support or design.  
Designer roles:  
These roles will support the creative design of new campaign materials. With direction from the Project lead and support workers, you'll be tasked with finalising design concepts based on audience research and focus group findings through to completion.  
In addition to advanced design skills in your chosen medium, you should have a keen interest and understanding of the issues surrounding domestic abuse, sexual violence and violence against women and girls in order to be able to produce designs that are impactful yet sensitive to the complexities of domestic abuse and sexual violence.  
Most of our campaigns use a mix of printed posters, billboards, leaflets and animated video. If you're an experienced designer on any / all of these mediums we'd love to hear from you. 
Project roles:  
Working under the direction of Equation's Campaigns and Communications Coordinator and in collaboration with the wider team, your role will be to ensure the timely completion of contained pieces of campaign development and delivery.  
Roles may vary depending on the nature of the campaign and funded requirements in question, but core responsibilities for these roles are likely to include:  
Working with the Campaigns and Communications Coordinator to define and communicate required deliverables to the wider project team to achieve the campaign development objectives.

 

Liaising with the wider project team and external providers and stakeholders to ensure timely campaign development, delivery and reporting.

 

Set up and maintenance all project management tools are kept up to date with accurate information on MS office. 

 

Administrating and supporting on consultation activities with key audiences – this may include face to face or remote consultation. 

 

Carrying out research as required and consolidating and presenting findings. 

 
Administrating campaign delivery including ensuring suitable channels of distribution for the marketing mix are in place such as organising printing, distribution, booking billboards or social media ads. 

 

Coordinating any additional promotional or other tasks outside core campaign delivery, such as developing and scheduling organic social media posts, blogs, and Press releases. 

 

Basic design skills may be required for some roles but not all. 

 
Key Requirements for these roles:  
Campaigning or Communication experience. 

 
Strong organisation and planning skills. 

 
Experience of conducting and reviewing qualitive and quantatative research. 

 
Ability to build and manage internal and external relationships. 

 
Stong knowledge of issues surrounding domestic abuse, sexual violence and violence against women and girls.

 
Salary: 
£12.00 – 18.00 per hour 
Applications deadline: 
Ongoing.  
Interviews: 
Meetings will be arranged with suitable applicants to discuss their skills and experience in more detail.  
How to apply: 
Please send your CV or portfolio with a covering letter explaining your interest in these roles to admin@equation.org.uk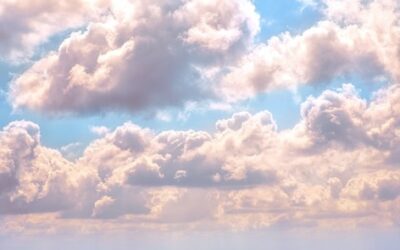 An exciting and rare leadership opportunity has arisen for a Chief Executive Officer (CEO) within Equation. The CEO role has overall responsibility for delivering and developing Equation services in line with the Vision, Mission and Values. Along with the Board of...
£10
MONTHLY DONATION
Could pay for four children to take part in our early intervention projects
£20
SINGLE DONATION
Could help cover emergency travel costs so that a man can flee an abusive relationship