It can be very difficult for someone who is experiencing domestic abuse to reach out to an expert support service or to the Police. The restrictions in place due to COVID-19 make this even harder. Survivors of abuse are more isolated than ever, and accessing support could be not only difficult but dangerous.
If you know or suspect that someone close to you is being abused, you could be the only person who knows.
As a friend or family member, it is not your responsibility to stop the abuse. However there are some practical steps you can take, and offering love and support can make a huge difference.
How to help: what can I do during COVID-19?
1. Ask her how you can help
Your friend needs to know that help is available, but she might not be ready to take action. She may feel stressed, afraid, and exhausted. She might still love her partner or believe that they will change. If you pressure your friend to do anything she doesn't want to then she will only feel worse, and might pull away from all support.
If she can be in control of her own decisions, she will be more likely to access help and make changes that last.
Safety advice: Before you talk with her, be aware that your friend's activities and messages may be being monitored. Find a way to talk to her alone. Perhaps arrange to call her when she's on a walk or doing the shopping, or meet up with her outside in a park. Remember to always maintain social distancing.
2. Call the professionals for advice and support
Supporting someone you care about who is experiencing domestic abuse can be really tough. Your local domestic abuse support service is there to help you whilst you help your friend. They can give you specialist support and practical ways to help your friend in her unique situation.
Always call 999 in an emergency.
In Nottingham and Nottinghamshire, you can contact the Juno Women's Aid free and 24/7 helpline:
Email: helpline@junowomensaid.org.uk
Phone: 0808 800 0340
Outside of Nottinghamshire, you can contact Refuge's national, free and 24/7 helpline for advice and to be directed to your local service:
Phone: 0808 2000 247
Remember that it isn't on you to stop the abuse. Your love and support will go a long way. Look after yourself too.
3. Tell her about the Silent Solution
We all know that if we are in immediate danger, we should always call 999. However, for survivors living with abuse, that call can feel very dangerous to make if her partner could hear it. You can tell your friend about the Silent Solution. It's a silent way to contact the Police in an emergency.
On a mobile: Dial 999, wait for an operator, dial 55 when prompted. The system will detect this and alert the relevant Police Force as an emergency.
On a landline: Dial 999, stay silent, an operator will detect your call as an emergency. They will be able to access where you are calling from.
It is vital to tell your friend that help is still available and Police are still responding to call outs for domestic abuse.
Learn the 4 steps
of How to Respond if a friend tells you she is being abused.
The Women's Aid online Survivors' Handbook also contains practical information about every aspect of seeking support.
Help for Men
Find out about local advice and support for men. Friends and family members are encouraged to get in touch for support.
Worried About Your Friends Relationship?
Friends can tell when something isn't right but trusting your instincts isn't always easy. Check out the top tell tale signs and learn how to help a friend in abusive relationship here.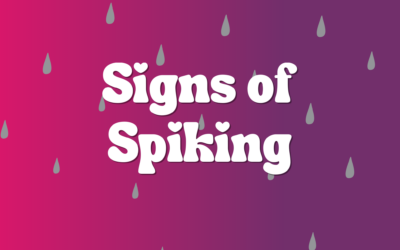 Good friends know each other inside and out. While the signs of spiking can be similar to being drunk, there are things friends can see if you know what to look for.   If your friend seems more drunk than normal for drinking the usual amount, check for...
read more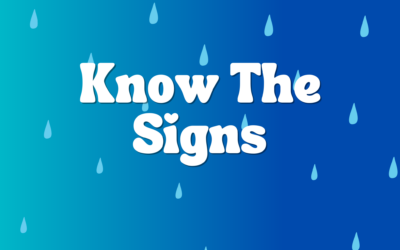 People who commit date rape use tactics that are subtle and can be cloaked as charm. Knowing the signs and how to #HelpAFriend, can help stop harm in it's tracks. Remember these 5 signs:  1. Demonstrating power through status or connections  Date rapists...
read more
We campaign in Nottingham and Nottinghamshire to raise awareness of domestic abuse, gender inequality and signpost survivors to safety and support.  
£10
MONTHLY DONATION
Could pay for four children to take part in our early intervention projects
£30
SINGLE DONATION
Could pay for one primary school child to receive our healthy relationship education program