We are looking for an organised and compassionate individual to join Equation during an exciting period of growth as Domestic Abuse Service Manager. The successful candidate will be able to play a role in shaping the future direction of the Domestic Abuse Service for Men.  
This successful candidate will manage a Men's Service team of: 
5 IDVAs / Support Workers 

 

2 Helpline & Admin Project Workers 

 
The team support men and self-identifying men across Nottingham City and County who are experiencing domestic abuse and stalking.  
The Service Manager will be responsible for ensuring a high quality, best practice, survivor focused support service and will develop the reach of our work by effectively promoting the service to referrers and survivors.  
The role would suit someone who wants to: 
prevent domestic abuse and support survivors to live free from abuse

 

work with a highly collaborative and partnership approach

excel in providing quality services with an excellent reputation

 

lead and project manage the development

of the service, 

considering

 

new 

content and

/or new ways of engaging 

survivors

 

for 

Equations Domestic Abuse Service for Men

 workstream

 

through idea generation, planning, developing, implementation, promotion and evaluation
Applicants will ideally need:  
• An understanding of domestic and sexual abuse, stalking, best practice guidance, referral pathways, and Local & National strategies
• Experience in a management role including working with budgets, meeting funder's requirements, project planning, supervision and appraisal, and Policy and Procedure development and implementation
• The ability to lead, motivate and inspire team members, as well as strong collaboration and partnership skills
• Excellent communication skills including the ability to write reports and present evaluation data, and also presenting to small and large groups
• Experience in service delivery
Role Details:
Working hours: 30-37 hours per week 
Working terms: Permanent 
Salary: £27,123 (Pro-Rata for part time). 
Flexible working arrangement available: some home and office working arrangements accommodated
Application Process:   
Applications deadline: 9th August 2021 
Interviews: 17th August 2021 
Email your application or any queries to admin@equation.org.uk . 
We are an equal opportunities employer and welcome applicants from all sections of the community. We welcome applicants from all genders and particularly those from disabled, LGBTQ+ and BAME backgrounds, as these communities are currently under-represented in our team. Appointment will be based on merit alone. 
Application Forms and Role Information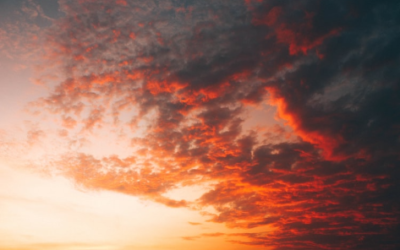 We are looking for a collaborative and experienced individual to join our team during this exciting period of growth, managing and leading our domestic abuse services as Head of Service.The new role of Head of Service: Survivors and Perpetrators will be responsible...