Independent Domestic Violence/Abuse Advocate – 
Domestic Abuse Support Service for Males & Self Identifying Males
Equation is looking for an innovative, dynamic and empathetic Independent Domestic Violence/Abuse Advocate to work as part of our domestic abuse support service for male survivors. This role is perfect for someone who is passionate about domestic abuse support intervention and prevention.  
The role will entail supporting male survivors, and their children, by… 
Building meaningful relationships and overcoming barriers to help-seeking to best support male survivors of domestic abuse.

 

Supporting survivors from the point of referral and providing a pro-active response within a multi-disciplinary setting.

 

Assessing risk and delivering a service to standard, medium and high-risk survivors to increase their safety and reduce the risk that they and their children are experiencing.

 

Providing specialist support before, during and after the MARAC process to address the identified risks and co-ordinate the action plan.

 

Providing therapeutic, trauma-informed support in a person-centred approach. 

 
To advocate and promote for perpetrator accountability and challenge victim-blaming language and practices.

 
The service is also developing new campaigns to raise community awareness of men experiencing domestic and sexual abuse and is hoping to increase calls and referrals into the team.  
The successful candidate will be joining the charity during an exciting period of growth and will be able to play a role in shaping the future direction of service provision to male survivors.  
It is essential that our new Independent Domestic Violence/Abuse Advocate has… 
Frontline experience supporting survivors, children and young people who have experienced domestic abuse and/or trauma. 

 

A comprehensive understanding of domestic abuse, coercive control, barriers to help-seeking, and how to form meaningful relationships with survivors. 

 

Have up-to-date knowledge and experience in safeguarding vulnerable adults and children, equality and diversity matters and human rights agenda. 

 
A valid driving licence and access to a car or ability to travel across Nottinghamshire.

 
A comprehensive induction and training programme will be provided, and all staff have access to internal supervision and clinical supervision. This is a safe space in which employees can discuss the personal or emotional responses to any traumatic or difficult cases, to ensure their emotional and psychological wellbeing needs are met. 
We are an equal opportunities employer and welcome applicants from all sections of the community. We welcome applicants from all genders and particularly those from disabled, LGBTQI+ and Global Majority backgrounds, as these communities are currently under-represented in our team. Appointment will be based on merit alone. 
Role Details: 
Salary: £23,580 per year (pro-rata for part time)
Working Hours: 30-37 hours per week. 
Contract: Permanent  
Working Arrangements: Hybrid working arrangements are considered, following induction and training period. 
How to Apply: 
All applications should be made using Equation's application form and must be completed in full. Please email your application or any queries to admin@equation.org.uk 
Please state on your application how many hours per week you would like to work. 
Applications after the deadline may not be considered.  
Applications Deadline: 9am 16th May 2022 
(We reserve the right to stop taking applications sooner if sufficient applications are received). 
Interviews Date:19th May TBC 
(This may be in person or via MS Teams – to be confirmed).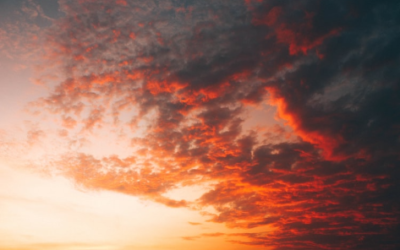 Project Support Workers and Graphic Designers  Are you an experienced Campaigns or Project worker, or a talented Graphic Designer seeking freelance work? Do you have a passion for ending domestic abuse and sexual violence?   This is an exciting opportunity to...
£10
MONTHLY DONATION
Could pay for four children to take part in our early intervention projects
£20
SINGLE DONATION
Could help cover emergency travel costs so that a man can flee an abusive relationship