Only 20% of people experiencing domestic abuse report it to police, but most do tell someone close to them.
Equation is funded to deliver our Help A Friend campaign throughout March every year. Help A Friend is a bold initiative that promotes how people can help support friends who they fear may be suffering from domestic abuse. Using attention grabbing social media content, billboards and promotional giveaway events, the campaign highlights signs that someone could be experiencing domestic abuse, and how friends can signpost towards expert support. For each year the campaign has been active, the local domestic abuse helpline for women (run by Juno Women's Aid) has reported an increased volume of calls from women wishing to discuss abusive relationships with the service. 
Stay Up To Date
Latest campaigns and projects, upcoming events and fundraising challenges, volunteering and job opportunities.
1) Learn to spot the signs of domestic abuse
2) Learn the right things to say when
someone tells you they're experiencing abuse
Remember these four things to tell your friend!
"I'm sorry to hear that"
Show your friend you believe them, and that you care. You might be shocked by the things you've been told, especially if you know the abuser. But remember, anyone can abuse or be abused, no matter how they seem on the face of it.
Why it's important to say
Your friend is being bullied and hurt, so they probably feel low. You could be the first person they've ever told, and they might feel alone and scared. If you are caring, your friend knows that at least one person has their best interests at heart. Your positive response will support them to cope with the situation.
"Thank you for telling me"
Let your friend know they've made a brave and positive decision to talk to someone. Don't push for details unless your friend wants to tell you. Be trustworthy: reassure them you won't share information about the abuse with anyone else without their permission, unless it's an emergency.
Why it's important to say
There are many reasons why people experiencing abuse don't feel able to talk about it. A big one is the fear of being judged or not believed. By reassuring your friend they're doing the right thing, you'll help reduce that fear, and build their confidence to ask for further help from others.
"It's not your fault"
Be very clear: tell your friend that what's happening to them is wrong and they're not to blame. Nothing your friend has done or said makes it okay to be abused. If the abuser drinks or is using drugs, has stress, depression, or anger problems, or had a bad childhood, this does not justify their behaviour. Abuse is the responsibility of the abuser.
Why it's important to say
Often a person who is being abusive blames the victim or makes excuses, so your friend could fear what others think or blame themselves. Their self-esteem is probably quite low as a result of abuse. By telling your friend they've done nothing wrong, you'll help to reduce their anxiety and also build their self-confidence to get further help.
"How can I help you?"
Ask your friend what they need. Let them know they can contact the local domestic abuse helpline to talk about their situation and get free, confidential advice. Help them store the number somewhere safe: 0808 800 0340 for women, 0115 960 5556 for men. Do not pressure them to leave. Try and be understanding if they're not ready and let them know you'll be there for them, whatever they decide.
Why it's important to say
Your friend needs to know that help is available, but they might not be ready to take action. They may feel stressed, afraid, and exhausted. They might still love their partner or believe they'll change. If you pressure your friend to do anything they don't want to then they'll only feel worse, and might pull away from all support.
If they can be in control of their own decisions, they'll be more likely to access help and make changes that last.
3) Call The Pros for help! 
Supporting a friend through a difficult and emotional time can be challenging. Remember to look after yourself.
Juno Women's Aid run the local 24/7 domestic abuse helpline and offer guidance to friends and family members who are supporting someone close to them that is experiencing domestic abuse. This is a confidential service and if you'd prefer you can email them at helpline@junowomensaid.org.uk. 
BE SAFE
It's the number 1 priority
People who abuse can be dangerous, so think of safety first and don't put yourself or your friend at risk. Try and talk to them face-to-face and in private. Remember that their social media, phone, and emails might be monitored. Don't push your friend to do anything they're unsure of. Don't ever confront the abuser. If you are in immediate danger, call 999. 
BE KIND
Make suggestions, not demands
You could offer to ring the helpline to find out about support, or to go with your friend to talk to a doctor, solicitor or the police. You could offer a place to stay if needed, or keep an emergency bag. Suggest they use your address for messages. Google 'domestic abuse safety planning' and offer to make a plan together. 
Make sure these are suggestions, not orders. Your friend might not always listen and they may make decisions that you don't think are in their best interest. This can be upsetting, but avoid criticising them and keep your door open. 
BE THERE
Whether they leave, or stay
It's not your job to convince your friend to leave the relationship. It might seem obvious, but leaving is never as simple as just walking away. It can take months or years, and it's common for people to leave but then go back several times. Be prepared for this, and don't give up hope. Your friend is most likely to leave and not return if the decision is truly theirs. In the meantime, keep in touch and be understanding. 
Latest News from Help A Friend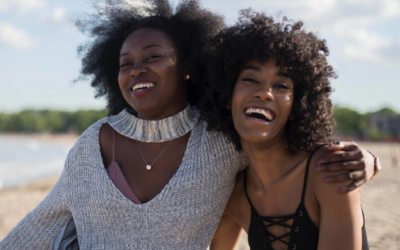 Throughout March, Equation is running its biggest #HelpAFriend campaign across Nottingham city and county yet! The campaign has run each year since 2016 and gives ordinary people the tools to recognise if someone close to them is experiencing abuse, and help them...
read more
Worried about Someone Else?
Display Help A Friend Posters
Do you work, live or play somewhere people may see our Help A Friend posters? Why not order some for free? (Available in March only)  
Make a Donation
With your help we could do even more with our campaigns such as running them more times a year, reaching more people, and refreshing content to keep it current. 
Know where to get support
Help for Women
If you are a woman experiencing domestic abuse and need help, find out more
Help for Men
If you are a man experiencing domestic abuse and need help, find out more
Help for Children
If you are a child or young person experiencing domestic abuse, find out more
Get In Touch
Want to know more, get involved or support help a friend?
Fundraising Ideas
There's lots of fun and easy ways you can raise funds to support our campaigns.
Check out our other campaigns
Equation's award-winning Reel Equality Film Club shows great movies that tell women-centred stories and challenge gender stereotypes. Join our campaign for better representation of women on screen. 
Donate
Donate today to help your community become free from abuse
Stay up to date with the Equation Newsletter
Latest campaigns and projects, upcoming events and fundraising challenges, volunteering and job opportunities. We won't share your details with other organisations.
Equation is a trading name of Equation Nottinghamshire a company limited by guarantee registered in England and Wales.
Registered Company No: 4517544 | Registered Charity No: 1140240