Men of Nottingham! You can help to keep local women safe. Nearly 90% of survivors of domestic and sexual violence are women. 9 in 10 perpetrators of abuse against women are men. Not all men are violent towards women, but all men can help stop it.  Will you? 
Being a better ally in the movement to end violence against women and girls might sound like a daunting task but it doesn't need to be. Check out our top 5 tips below. 
5 ways to be a better Male Ally 
in ending Violence Against Women and Girls
Becoming a better ally means committing to continually learning more about the issue and reflecting on your own behaviours and privilege. There may be uncomfortable moments reflecting on past events and situations where you no longer condone your own or someone else's behaviour. This is ok, there's no need to question your past actions, what's important is your commitment to learning and adapting from here on out. From us all here at Equation, we thank you for making that commitment to help end violence against women and girls here in Nottingham, and wish you the best of luck on your journey.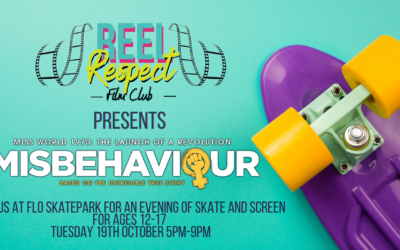 Following on from the success of our award-winning Reel Equality Film Club, Equation are now reaching out to younger audiences with our film club Reel Respect.Similar to Reel Equality, Reel Respect aim to show great movies that challenge gender stereotypes, whilst...
read more
£10
MONTHLY DONATION
Could pay for four children to take part in our early intervention projects
£20
SINGLE DONATION
Could help cover emergency travel costs so that a man can flee an abusive relationship