Men of Nottingham and Nottinghamshire! You can help to keep local women safe. Nearly 90% of survivors of domestic and sexual violence are women. Locally, 30,000 will experience domestic abuse. 9 in 10 perpetrators of abuse against women are men. Being a better ally in the movement to prevent violence against women and girls might sound like a daunting task but actually, it's quite simple when you know-how. 
How to be a Male Ally 
in ending Violence Against Women and Girls
Stand up against abuse
Promote a commitment to never use, excuse or remain silent about violence against women. Join the 30,000 men who have already pledged against abuse at whiteribbon.org.uk and wear a White Ribbon to show your support.  
Support women who need help
If you think a woman is being hurt by a partner or ex, do something. Call the 24-hour domestic and sexual violence helpline on 0808 800 0340 and find out how to help her safely (the helpline is run by Juno Women's Aid).  
Challenge other men
When men are disrespectful about women, speak out. Get used to saying "that's not okay" when you hear sexist jokes from friends, family and colleagues. Misogyny supports abusive attitudes: let others know you won't tolerate it.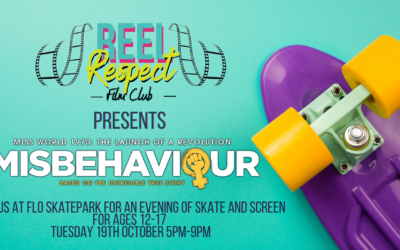 Following on from the success of our award-winning Reel Equality Film Club, Equation are now reaching out to younger audiences with our film club Reel Respect.Similar to Reel Equality, Reel Respect aim to show great movies that challenge gender stereotypes, whilst...
read more
£10
MONTHLY DONATION
Could pay for four children to take part in our early intervention projects
£20
SINGLE DONATION
Could help cover emergency travel costs so that a man can flee an abusive relationship