Equation are pleased to announce they'll be chairing a new White Ribbon Notts network that'll bring together all local action taking place around White Ribbon Campaign in Nottinghamshire. 
Nottingham-based Domestic Abuse charity Equation has formerly been responsible for driving the White Ribbon Campaign in Nottingham City as commissioned by the Crime and Drugs Partnership (a joint initiative between the OPCC and Nottingham City Council). Now, with thanks to additional funding from the Ministry of Justice, made possible by PCC Caroline Henry, Equation looks forward to increasing awareness of the White Ribbon campaign across both Nottingham City and Nottinghamshire County.
Campaigns and Communications Coordinator at Equation, Frankie Skinner says:
"It's a really exciting time for the White Ribbon Campaign in Nottinghamshire. Historically we've focused on getting out White Ribbon resources and messaging via social media and a city centre giveaway reaching about 3000 people each year. However, following increased awareness around domestic abuse during the pandemic, and the murder of Sarah Everard, violence against women and girls has been more talked about than ever and has resulted in lots more local action taking place around White Ribbon which is amazing to see". 
The White Ribbon Notts Network is open to anyone working to promote White Ribbon action in Notts, and to any organisation working with young men and boys to prevent and end violence against women and girls. So far the network's official members include Nottingham City Council, Nottinghamshire County Council, Nottinghamshire Police, The Office of the Police and Crime Commissioner, Broxtowe Borough Council, Broxtowe Women's Project, Juno Women's Aid, Nottingham Sexual Violence Services and Nottingham Trent University. If you're taking local action on White Ribbon in Notts, get in touch to become a part of the White Ribbon Notts Network here.  
What you'll receive as part of the Network: 
Invites to White Ribbon Notts Network meetings
Access to FREE White Ribbon promotional materials including ribbons, flyers posters, social content. 
Permission to house Nottinghamshire's travelling Big White Ribbon for one month
Access to support from centrally trained White Ribbon Ambassadors
White Ribbon Ambassador training for your team
Support in amplifying messaging around your organisations White Ribbon actions. 
The chance to be part of something much much bigger than its parts. 
Join the White Ribbon Notts Network here -> 
#WhiteRibbonNotts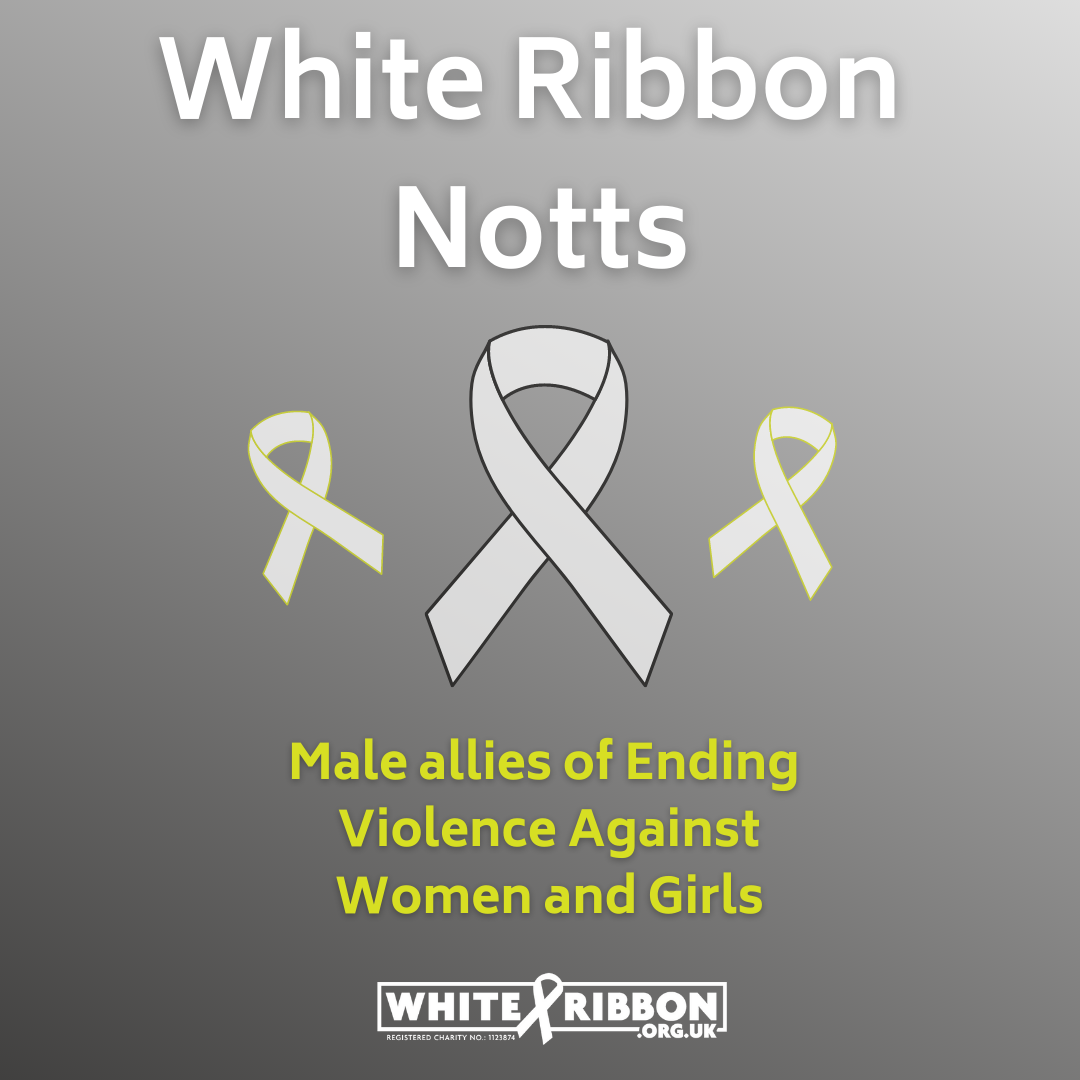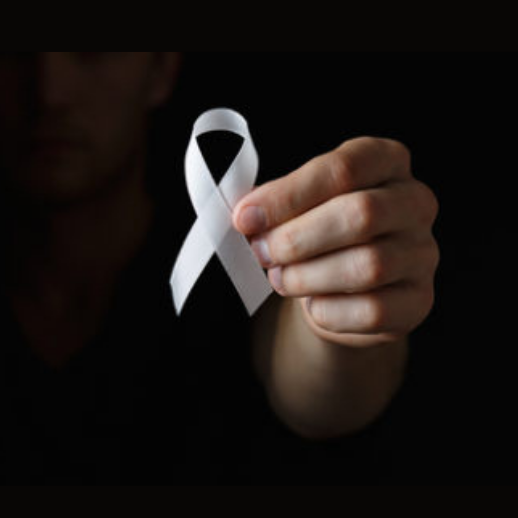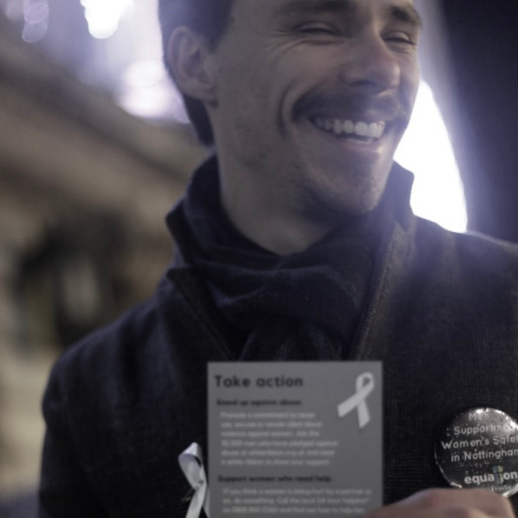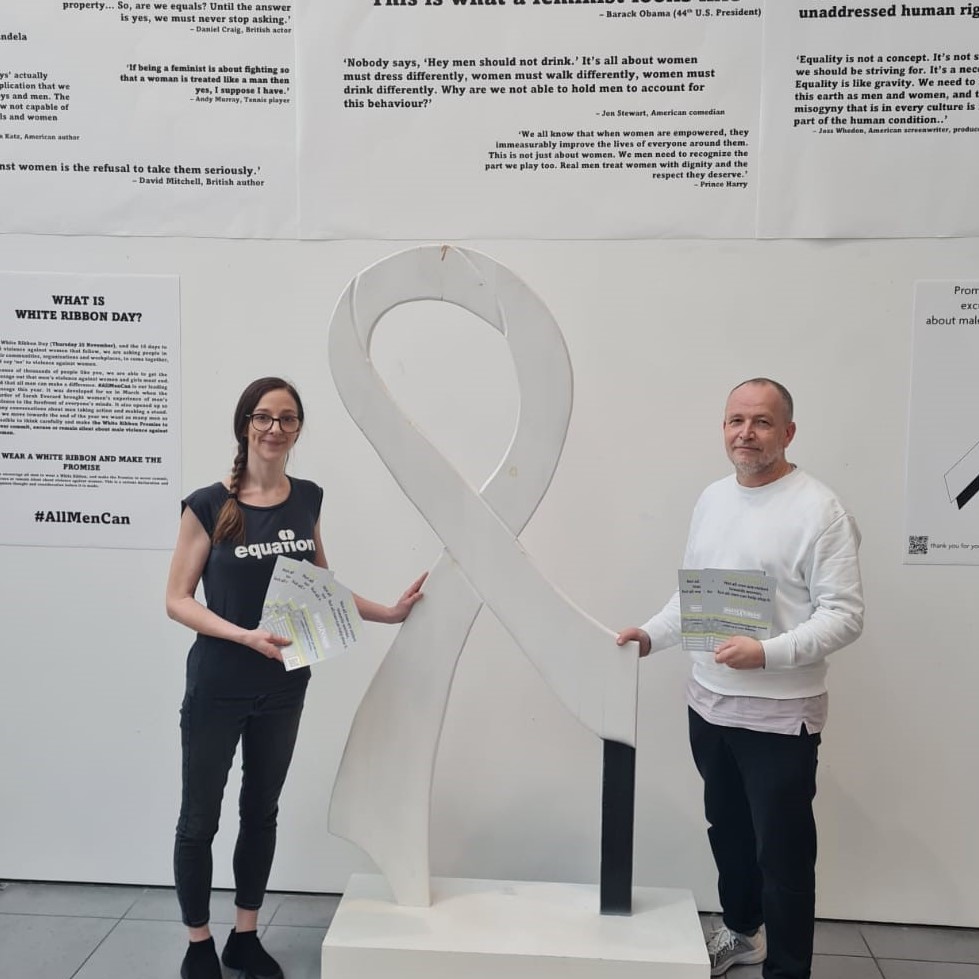 £10
MONTHLY DONATION
Could pay for four children to take part in our early intervention projects
£30
SINGLE DONATION
Could pay for one primary school child to receive our healthy relationship education program