Our Men's service and helpline has just been awarded accreditation by national body Respect UK, and we're pretty thrilled about it.
We're the first organisation in England to achieve the Respect Male Victims Standard certification.
To celebrate, we hosted an event on Friday 26th May. Marie Bower, Head of Service for Survivors and Perpetrators spoke, sharing the milestones along the road to this point, thanking all of those who have supported the service since its launch in 2014, and detailed the range of support now available to male survivors of domestic abuse.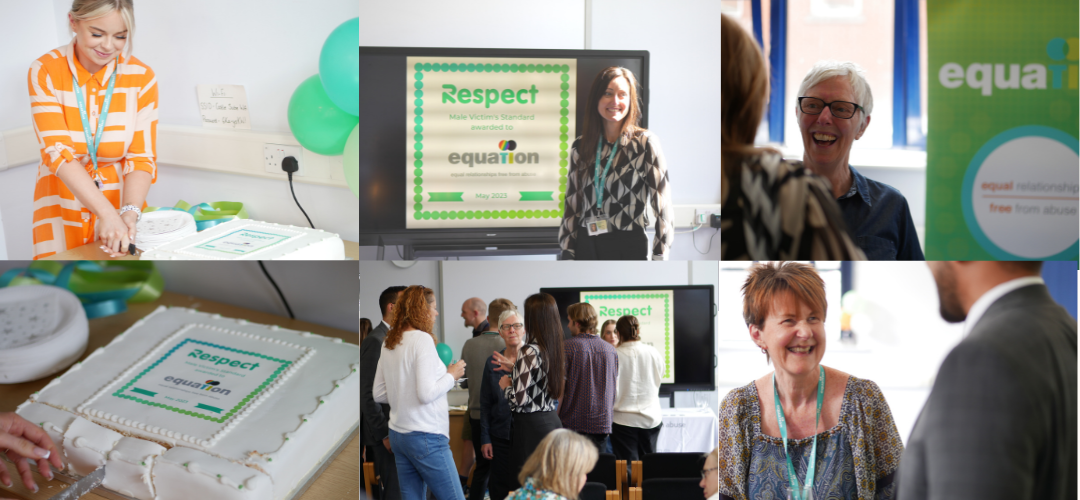 Credit goes to the Domestic Abuse Service for Men team for their hard work and dedication – behind every good service, is a great team!
Equation's Domestic Abuse Service for Men has grown substantially since it was launched. The support services, delivered by a team of Independent Domestic Violence Advocates (IDVA's) and Support Workers, ensure survivors are heard, supported, aware of their rights, and know about the support available.
Respect, a nationwide organisation in the domestic abuse sector, lead on the development of safe, effective work with perpetrators, male victims and young people using violence in their close relationships. We're here for men and self-identifying men living in Nottinghamshire, who've experienced domestic abuse.
"I can't thank you enough for what you've done for me. Everyone needs support in tough times, and you did exactly that. You've done an amazing job. I thank you for your patience and care. You've been with me from the start of my journey, thick and thin, you've been there."
Find out more about our domestic abuse support services for men.