Equate is a tailor made secondary school provision. Equate is designed to educate young people about domestic abuse, gender equality and the importance of healthy relationships in ensuring mental wellbeing.   
Designed for secondary school pupils in all year groups, the comprehensive selection of lessons fits well into the existing RSE and PSHE curriculum. Recognising that all schools have a unique community, Equate offers bespoke lessons to meet the needs of individual schools. Equate delivers to approximately 8,000 pupils in Nottingham City and County each year and we're proud of the relationships we've built with the schools we work with. 
The project is reviewed yearly to ensure we are up to date with responding to feedback and the wider needs of children and young people. 
Signposting for CYP
Get help on our young people's website
What people are saying about Equate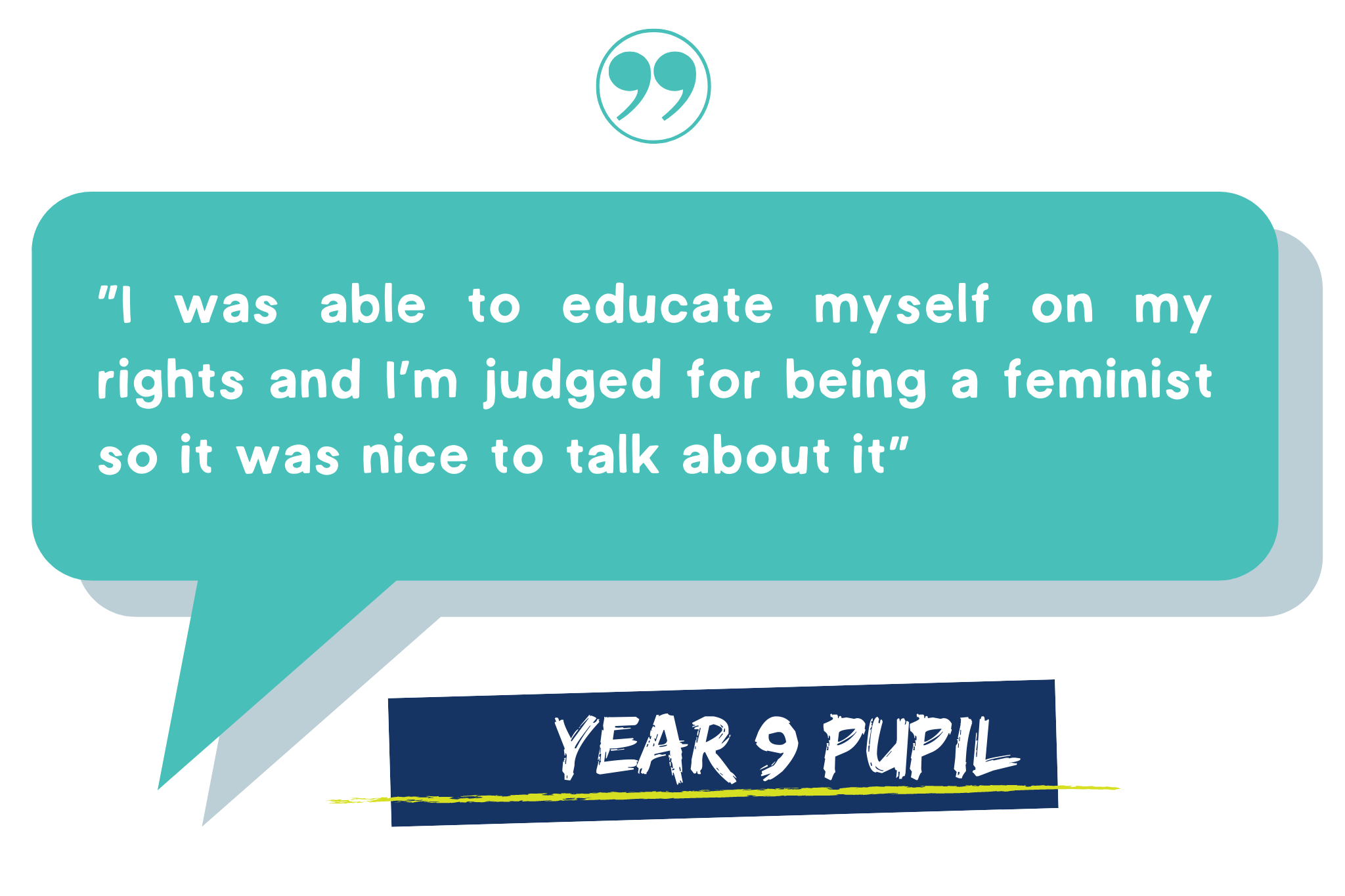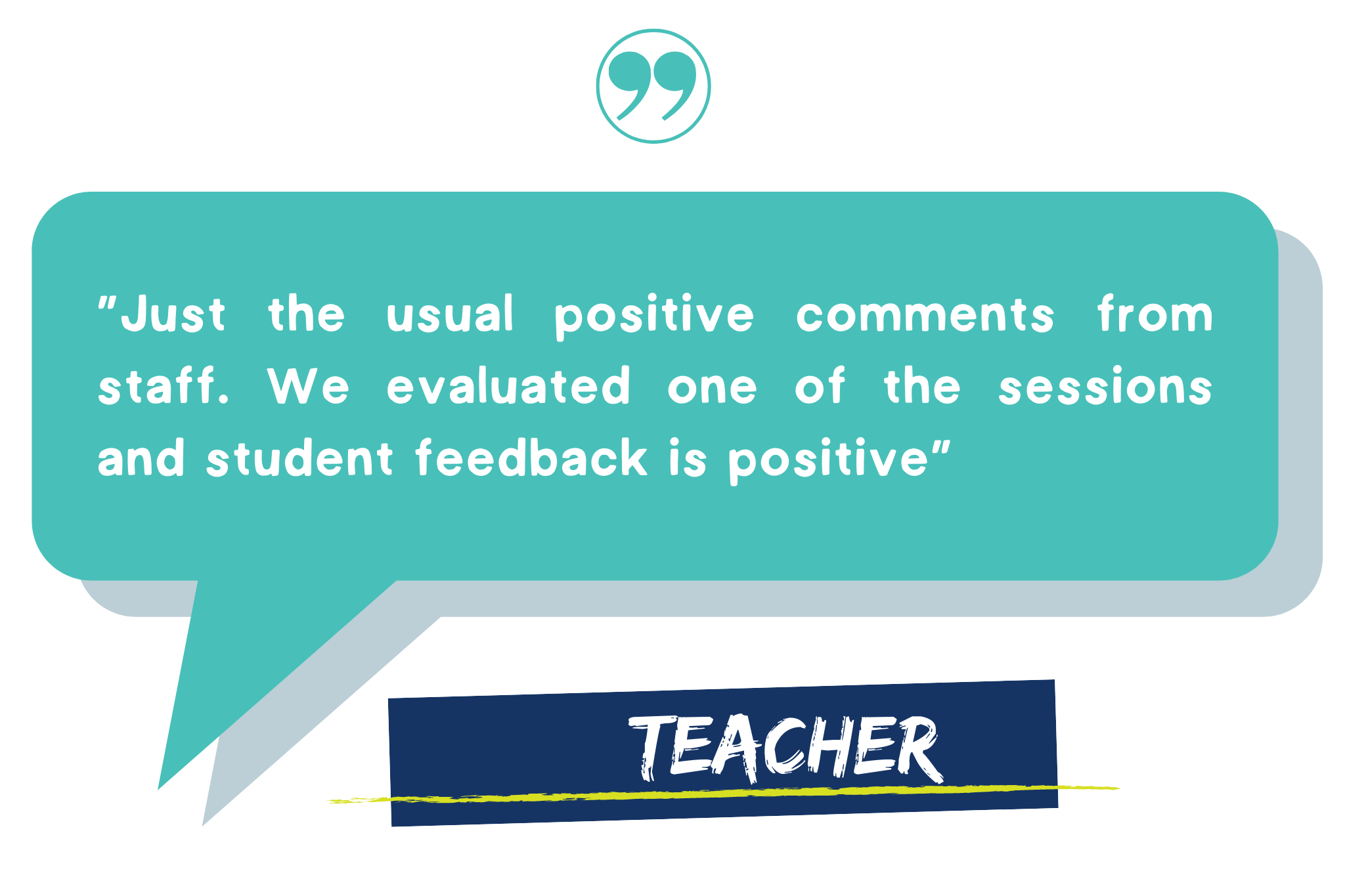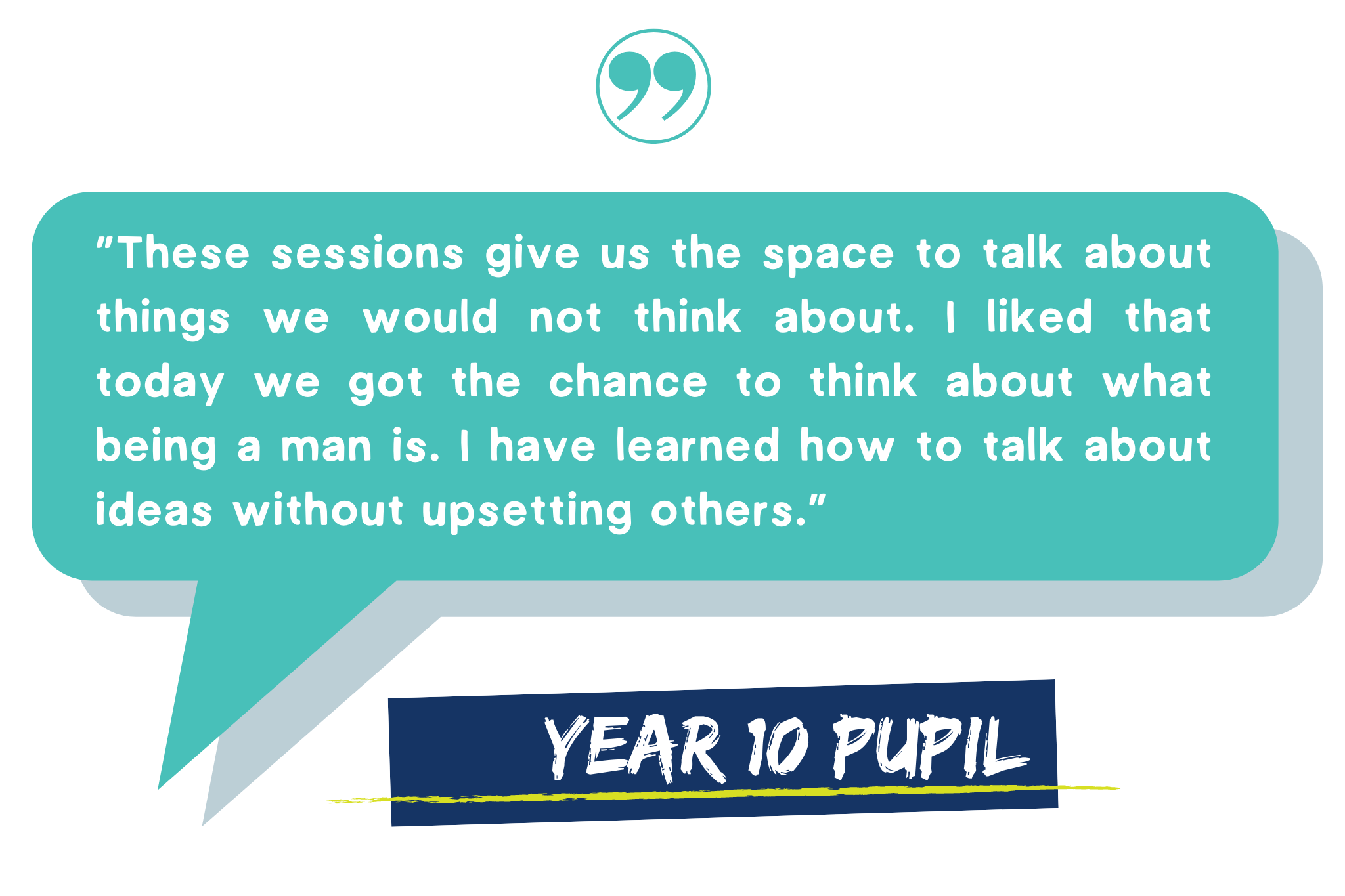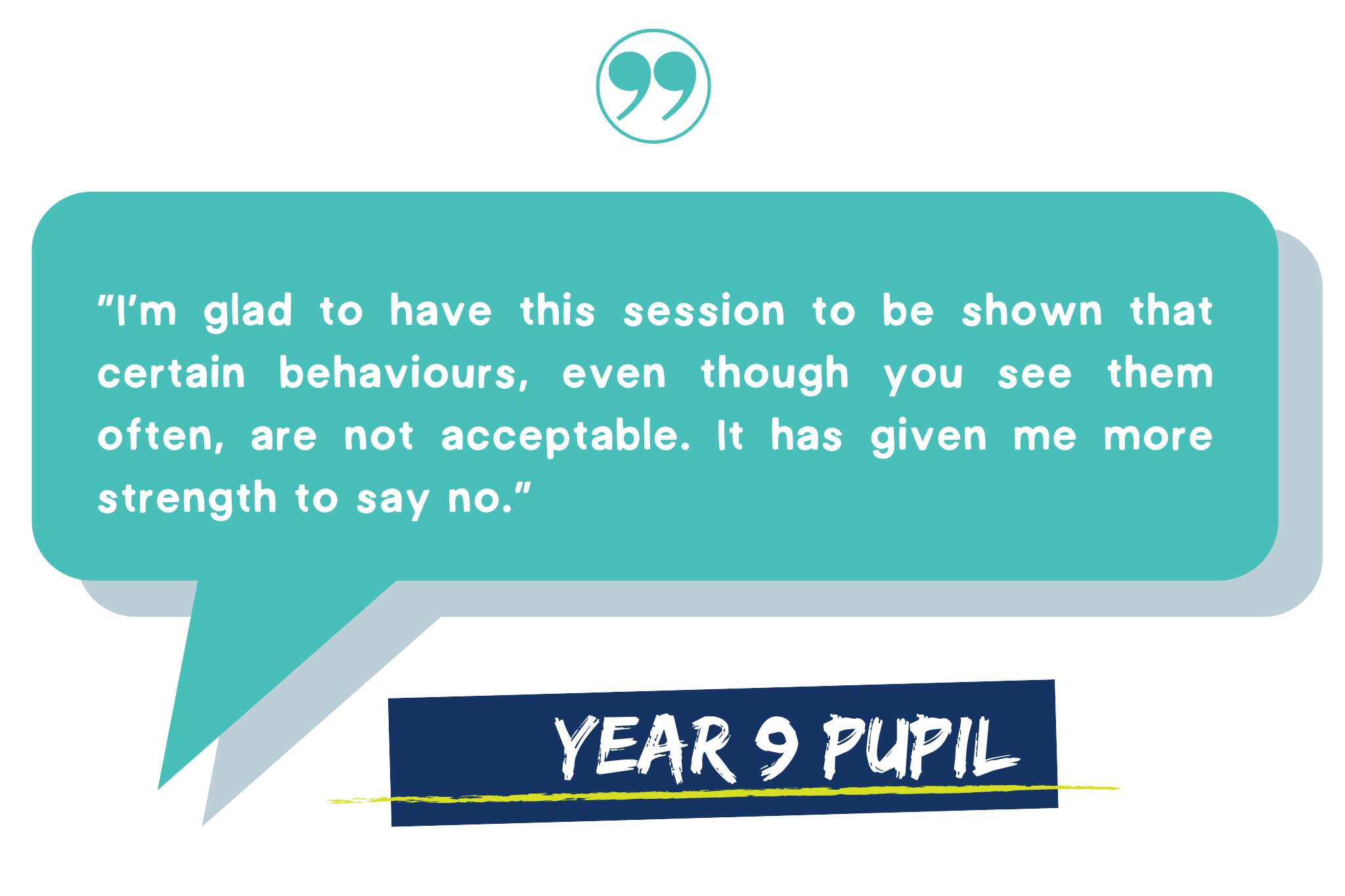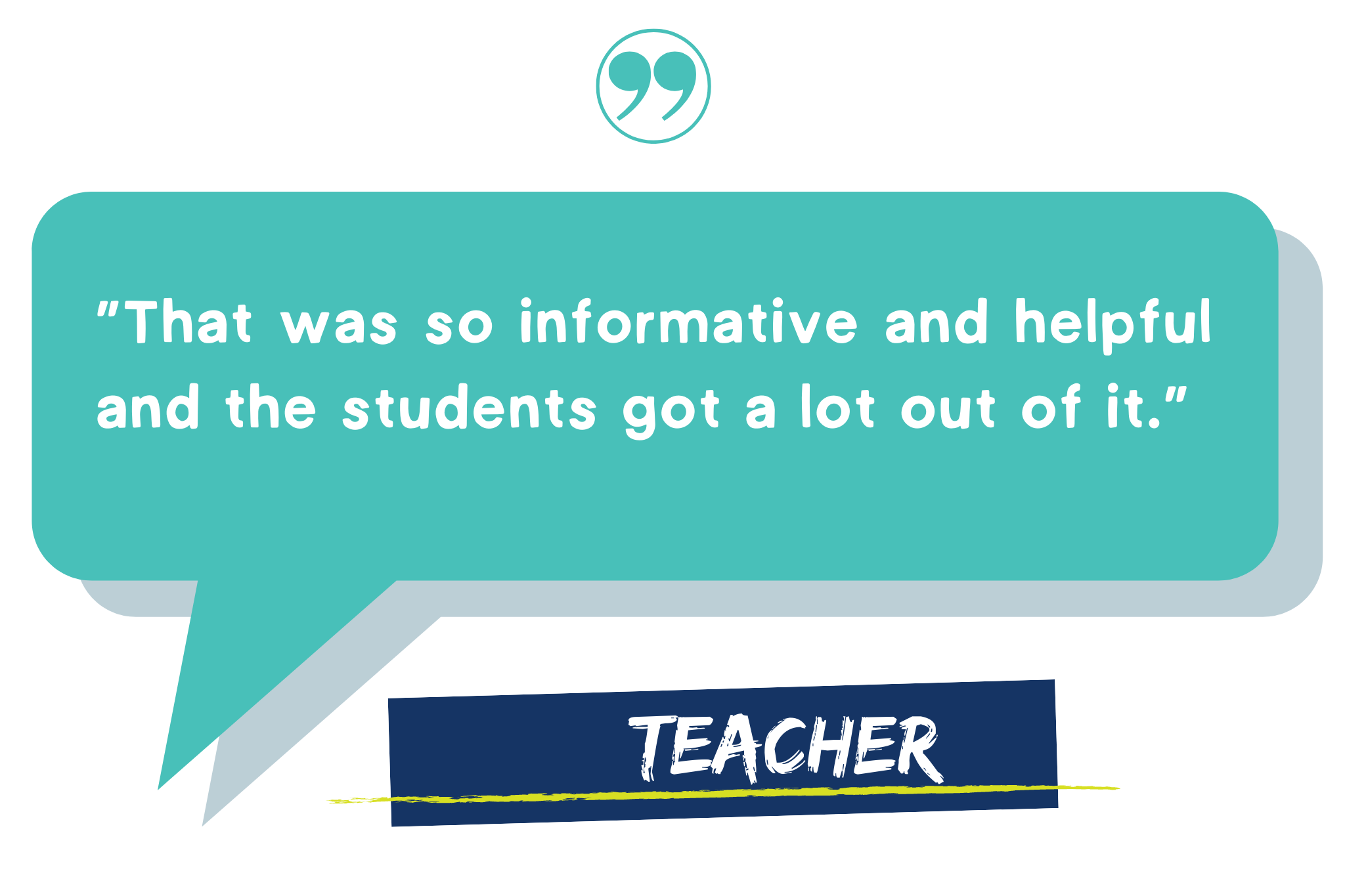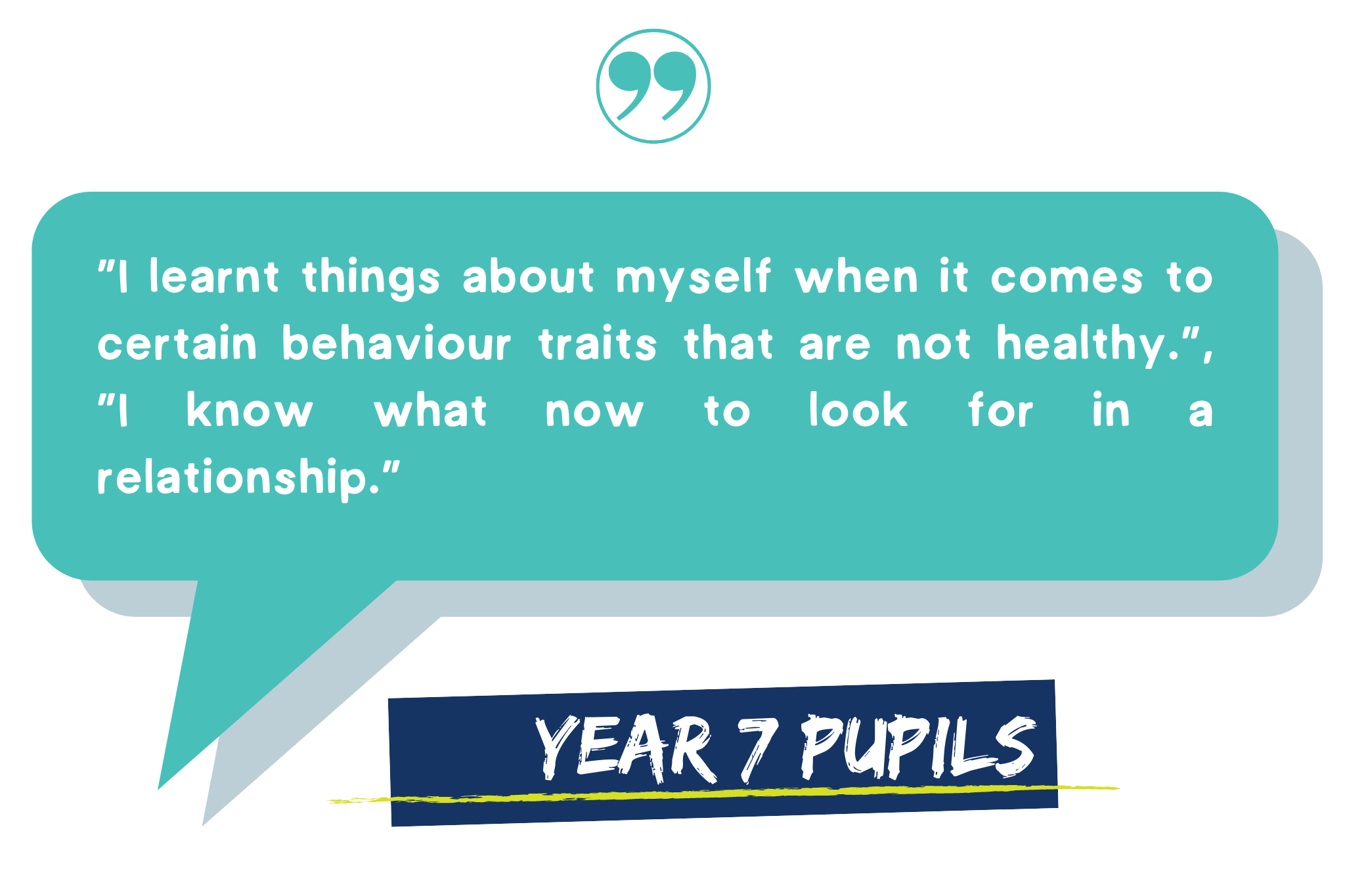 Topics covered
Y7 – Healthy/Unhealthy Relationships
Y7 – Gender Equality
Y8 – Respect Not Fear (Abuse in Teen Relationships)
Y8 – Personal Space
Y9 – Toxic Behaviours
Y9 – Consent
Download the brochure to see the aims and objectives of each sessions, together with 2021-22 overview and school/pupils feedback. 
Benefits of Equate
Skills young people in recognising their own behaviours and those of people around them

 

Equate facilitators are experienced in delivering age appropriate topics to meet the needs of the school community, whilst being skilled in taking appropriate and consistent action when responding to reports of safety concerns from pupils

 

Gives young people the confidence to access support if problems arise

 

Helps foster a community spirit between young people and their fellow pupils

 

Reduce the devastating impact that domestic violence so very often has on the lives of children, including poor attainment in education. 
To enable secondary school children to gain knowledge about healthy relationships to explore what domestic abuse is and to know where to go for help and support. 
The project has been designed to complement Key Stage 3 and 4 PSHE and SEAL objectives. 
To enable children to recognise their right to live free from fear and encourage healthy attitudes towards relationships. 
Project delivery
1-hour sessions delivered to a tutor group, usually delivered in a drop-down day 
2 trained facilitators deliver each session 
In a fun, interactive and age-appropriate way. 
Each session every young person receives a support card/resource to find further information and advice.  
Teacher Twilights
CPD training for all school staff
Resources
CYP resources available to order
Targeted Work
Small group 8-week intervention
Get in touch
Want to find out more about our projects and resources for young people? Contact us here.
More Projects from Equation
No matter how much time, money or resources you can afford to give, your support will make a difference. 
£10
Give monthly
Could pay for four children
to take part in our early intervention projects
£30
Give once
Could pay for one primary school child to receive our healthy relationship education program