If you're in immediate danger
If you're made to feel scared, controlled or unable to make your own decisions by your partner, ex-partner or a family member, this could be abuse. Your relationship doesn't have to be physically violent to be abusive.
Healthy relationships aren't like this. Abusive behavior is always unacceptable and it's not your fault. It's important to know that person using abusive behavior is responsible for their own choices and actions.
Domestic abuse is experienced by people of all ages, all backgrounds, genders, gender identities and sexualities. Whoever you are and whatever abuse you're experiencing, it's not your fault and you're not alone.
Who we help
We support men aged 16 years and over, living in Nottingham city and 18 years and over living in Nottinghamshire county.
We work with all sexualities, ethnicities and cultural backgrounds and our support is provided by a dedicated team of qualified Independent Domestic Violence Advocates (IDVAs). 
Abuse impacts our whole life
Domestic abuse can affect you, your children, family and friendships.  It can also have an impact on your mental health, wellbeing, physical health, financial circumstances, access to resources, education and employment. 
Is it abuse?
Not sure if you're experiencing domestic abuse?
Read our guide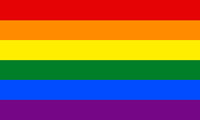 All the services listed on this site are LGBT+ inclusive
Talking about abuse can be hard
It's normal to feel anxious about asking for help.  At Equation, we know there are barriers to reaching out but we're here to listen and support you.
We have a range of services to help reduce the risk of harm, ensure you are aware of your rights and options, ensure you feel heard and help you to feel safer, more confident and in control of your life.
Get in touch
Call our helpline – 0800 995 6999 – Mon – Fri 9.30am – 4.30pm (7.30pm on Wednesdays) – 24/7 confidential answerphone available outside these times
Email us – helpline@equation.org.uk – Mon – Fri

9.30am – 4.30pm

Access support online using our 

online referral form

including self-referrals.
Our domestic abuse services for men
Help for an abusive partner
If your partner recognises that their behaviour is wrong, Equation offers support to help them change it. The Your Choice Project is a programme available to anyone aged 18 and over living in Nottingham city or the wider county.
Before talking to your partner about getting help, consider if approaching them will put you or your children at risk. If you think your partner might become angry when you talk to them, talk to us at Equation first.
Where else you can get help
Nottinghamshire Women's Aid – our local Women's Aid partners also offer services for men up until the age of 17 years and 11 months, living in Nottinghamshire county.
Helpline: 01909 533 610
National support
We know that sometimes it's easier to speak to an organisation that isn't local. It can feel safer, or less scary to talk to someone you may never meet in person.
Respect UK – Equation is a member of Respect UK who are one of the leading organisations developing safe practices for working with male survivors, children, young people, and perpetrators of domestic abuse. They also run a helpline to support male survivors of domestic abuse. 
Men's Advice Line: 0808 801 0327
ManKind – offer signposting and helpline services for male survivors of domestic abuse.  
Helpline: 01823 334 244
"I was able to take back control of my life having received support from Equation. I feel more independent and for once in a very long time I feel more in control. Talking to you gave me a safe space." 
"Made me aware that what was happening was reality and wasn't me imagining it and that it happens to others and that it does have an impact." 
"Helped to realise that it's more common to effect men than I first thought and that I wasn't alone, that there isn't something wrong with me and that it wasn't my fault." 
I believe that all people deserve fair, equal relationships and that nobody should live with domestic violence. Equation do amazing work in our local area to move towards this as well as vital work supporting all survivors of domestic violence.
Domestic abuse is a big issue
Each year nearly 2 million people in the UK suffer from domestic abuse, and approximately 600,000 are male survivors (ONS 2016).
One in three survivors are male (ONS, 2020) and 6,557 male survivors were heard at MARAC due to high levels of risk posed to them by the perpetrator (SafeLives, 2021)
45.7% of male survivors of partner abuse suffered from force (ONS, 2018) but one in five men didn't know where to seek help if they or someone they knew were in an abusive relationship (SafeLives, 2019)
41% of male survivors reported abuse from a partner impacting on their emotional and mental health needs, and 11% of male survivors of partner abuse have attempted to end their life due to their experiences (ONS, 2018)
85% of survivors sought help 5 times on average from professionals in the year before they got effective help to stop the abuse (SafeLives, 2015).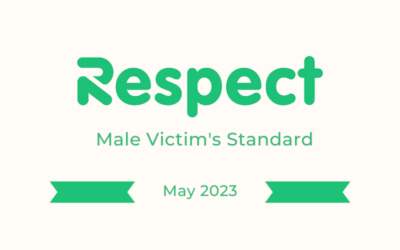 Our Men's service and helpline has just been awarded accreditation by national body Respect UK, and we're pretty thrilled about it. We're the first organisation in England to achieve the Respect Male Victims Standard certification. To celebrate, we hosted...