1 in 10 children are living with domestic abuse, with teens aged 16-19 most at risk
Equation has designed and delivered early intervention and awareness raising projects in schools since 2002. Our award-winning domestic abuse prevention and healthy relationships education reaches over 7000 children and young people in schools, colleges and community settings across Nottingham/Nottinghamshire each year. 
Equation believes that all children and young people deserve equal and healthy relationships that are free from abuse. Our work achieves this is through specialist relationships education. Everyone has a role to play in supporting children and young people towards this goal, and all our interventions, training and resources are designed with this in mind. 
FACT
At the time they start school, at least one child in every class will have been living with domestic abuse since they were born. (SafeLives)
The Impact of Covid-19 on Children and Young People in the Context of Domestic Abuse
During lockdown, incidents of domestic abuse rose drastically across the world. In a recent survey from Women's Aid UK, 53% of survivors experiencing abuse during lockdown said their children had witnessed more abuse during lockdown and 38% said that their abuser had shown an increase in abusive behaviour towards the children.
The end of lockdown saw a sharp spike in disclosures of abuse as many were able to access support for the first time. However, for many other survivors and their children, it may be sometime before they feel able to disclose. It is important to be prepared for an ongoing increase in disclosures as well as the initial spike, and for all community settings to take action to facilitate safety and support for survivors on their children. 
See below a range of free resources from Equation to support schools, professionals and other community settings in addressing this issue.
Recommended Resources
Equation designs and distributes workbooks for young people impacted by abuse. We have three workbooks available for different ages. Prices start from as little as £1.60 per book and we are funded to provide these free of charge in some settings.
This free 15-minute training session is aimed at schools staff in all roles and is also suitable for anyone working with children and young people in a professional or community setting. This short and impactful session will:
Develop understanding and awareness of domestic abuse in the context of COVID-19
Explore the impacts on children and young people exposed to Domestic Abuse during in Lockdown
Make recommendations to help schools and other settings prepare for an ongoing increase in disclosures and safeguarding concerns about abuse at home.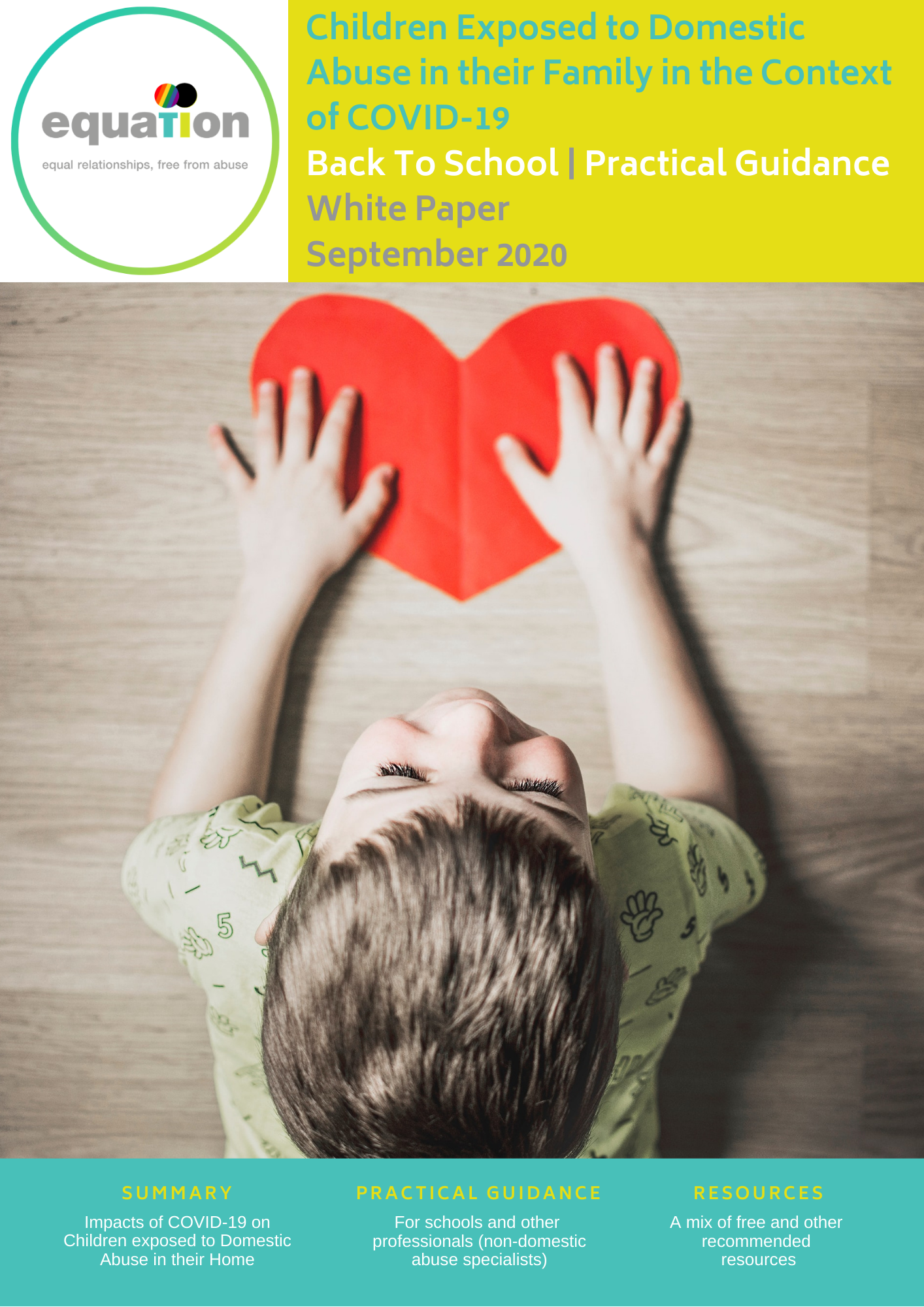 Download our Free White Paper
Our Work with Children and Young People
Our Projects for Children and Young People
View our domestic abuse prevention and healthy relationship projects for young people. 
Sessions exploring multiple prominent and complex issues related to domestic abuse and relationships. 
View our selection of aids for teachers and professionals working with children and young people.
Resources
View our high quality resources that complement healthy relationships education and raise awareness of domestic abuse amongst children and young people. 
Our Websites for Young People
What teachers, parents and young People think…
The GREAT Project is absolutely amazing! It totally helped my son understand why we no longer live with his dad. He can also assess a healthy/unhealthy relationship and grew up so much emotionally. 10/10
Those equation books are great…I've used them with 2 families, and one YP asked if he could keep the book
I've been able to help my sister. She didn't realise her boyfriend was not treating her right. 
I explained that we have The GREAT project in school for our Year 6 children. He had not heard about the project before so I explained what it entailed and the positive impact it has on the children. The inspector was really impressed
FACT

At the time they start school, at least one child in every class will have been living with domestic abuse since they were born. (SafeLives)
FACT

62% of children in households where domestic violence is happening are also directly harmed. 
Latest News From Our Children and Young People Team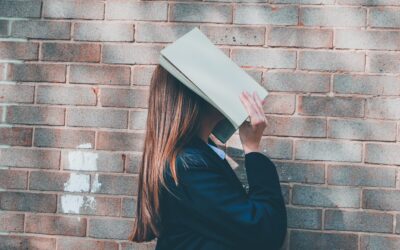 A survey into young people's sense of safety has found that while half of respondents feel safe at school, 43% would not feel confident speaking to staff if they had concerns.The survey forms part of a focus to heighten security in Worksop South and Ashfield as part...
Get in Touch
Want to find out more about our projects and resources for young people? Contact us here.
£10
MONTHLY DONATION
Could pay for four children to take part in our early intervention projects
£30
SINGLE DONATION
Could pay for one primary school child to receive our healthy relationship education program