If you're in immediate danger
If you're made to feel scared, controlled or unable to make your own decisions by your partner, ex-partner or a family member, this could be abuse. Your relationship doesn't have to be physically violent to be abusive.
Healthy relationships aren't like this. Abusive behaviour is always unacceptable and it's not your fault. It's important to know that your abuser is responsible for their own choices and actions.
Domestic abuse is experienced by people of all ages, all backgrounds, genders, gender identities and sexualities. Whoever you are and whatever abuse you're experiencing, it's not your fault and you're not alone.
Talking about abuse can be hard
It's normal to feel anxious about asking for help. Calling a Helpline can feel like a big step, but you can choose to share as much or as little as you like. You don't have to give your real name and you can call us anonymously. 
Taking that first step means you can get advice and support to help keep you safe, ensure you feel heard, and gain control of your life. 
Domestic abuse services for women
Juno Women's Aid support women, teenagers and children living in Nottingham city or Nottinghamshire. They run the main 24-hour domestic abuse helpline.
Call free and in confidence on 0808 800 0340
Available 24 hours a day, 365 days a year
Free from landlines and won't appear on your bill
What else they offer
One-to-one support and safety planning
Support for children and teenagers
Help with planning to leave and emergency accommodation
Language interpretation available
If you are hearing impaired, text "Relay/NGT" to 18001 0808 800 0340. This option is available 24-hours a day, 365 days a year.
If you're worried about forced marriage
Contact the Forced Marriage Unit (FMU) on 0207 008 0151 if you're trying to stop a forced marriage or you need help leaving a marriage you've been forced into.
Other local support organisations are below:
0808 800 0340
Call the local 24-hour domestic abuse helpline run by Juno Women's Aid
Is it abuse
Not sure if what you're experiencing is abuse?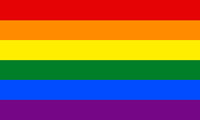 All the services listed on this site are LGBT+ inclusive
For women living in Nottingham city or Nottinghamshire
Broxtowe
Broxtowe Women's Project offers local support for women, children and young people living in the Borough of Broxtowe.
01773 719111 – domestic abuse helpline

07914 634 190 – textphone

01773 718555 – general enquiries

Email: enquiries@broxtowewp.org
Bassetlaw, Mansfield, Newark and Sherwood
Nottinghamshire Women's Aid are the commissioned specialist domestic abuse support provider for women, children and teenagers who live in Bassetlaw, Mansfield and Newark and Sherwood
Mansfield and Ashfield
NIDAS (Nottinghamshire Independent Domestic Abuse Service)
Call 01623 683 250 during our opening hours Monday-Thursday 9:00-17:00 and Fridays 9:00 – 16:30
Nottinghamshire
Nottingham Muslim Women's Network
Nottinghamshire Sexual Violence Support Services
Call 0115 941 0440
Support anyone aged 18 or over, in Nottingham or Nottinghamshire, whether the abuse happened recently or in the past
For women living outside Nottingham city or Nottinghamshire
Sometimes it's easier to speak to an organisation that isn't local, and to someone you may never meet in person.
Refuge run a 24/7 domestic abuse helpline
Worried about someone else?
I was too confused and embarrassed to tell my friends and family. Talking it through with someone was such a relief. 
Just talking to someone about what I was going through helped me understand what support I needed. 
With all the advice and support I've received I am starting to rebuild my life again.
I was so worried about my friend. On the helpline they talked through with me how I could support her.