Reel Review: Difret
By Agnes, Reel Equality Film Club Volunteer, 31st March 2021.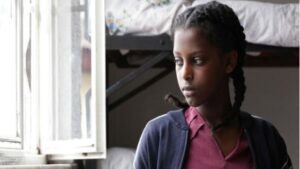 Much discussion and deliberation has gone into how Reel Equality Film Club chooses films for screenings. We've detailed many ways in which a film could represent women in fair or unfair ways, and created a criteria checklist. Usually, no film ticks all the boxes. We use the Bechdel test* to help us decide if the film is telling a woman's story. We then discuss other considerations, including seeking to show a diversity of women's stories, and avoiding films in which women are portrayed only as victims or only in stereotypical female roles (such as carers, or home-makers). We also avoid films where women only seem to be present primarily for their looks or sex appeal.
As concerns gender equality, what is good about Difret?
Difret means courage in Amharic. It is a courageous film for two main reasons. It narrates the true story of two brave Ethiopian women: 14-year-old Hirut who after being kidnapped shoots and kills her attacker in an act of self-defense, pitting herself and her tenacious lawyer against Ethiopia' s long-standing and common practice of marriage by abduction – telefa.
The making of the film was also an act of courage. Telefa, despite being declared illegal thanks to Hirut's and her lawyer's fight, is still practiced in Ethiopia. Shooting a film about this controversial issue on location in Ethiopia inevitably meant facing an array of political obstacles and practical challenges. It is a tribute to director Zeresenay Berhane Mehari and the whole team that the end result is a film that not only raises awareness about forced child marriage, but also is a beautiful artistic achievement, notwithstanding a very low budget. 
Difret is also an acknowledgement of the fact that it is possible to change deep rooted traditional practices and that this is best achieved from within. It is a testimony to women and girls worldwide fighting for their rights. It reminds us that no matter how entrenched a practice might be in traditional customs or culture, it should not and needs not to be accepted. This is true for every form of violence against women and girls, anywhere in the world.
Forced marriage is defined as being 'when one or both spouses do not consent to the marriage, or when consent is extracted under duress – which can include physical, psychological, financial, sexual and emotional pressure'. In 2014, The UK Home Office's Forced Marriage Unit gave advice or support in 2014 to 1,267 cases, 79% of which involved female victims. Over 10% involved victims with disabilities and 11% of cases involved victims under the age of 16.
Changing culture begins with having a conversation in communities. Reel Equality aims to be part of that conversation.
*To pass the Bechdel Test, a film must meet the following 3 criteria: Are there at least 2 women in this film? Do they ever talk to each other? About something other than a man?
WHAT DO YOU THINK?
We love to hear what our audience think of our film choices. Leave us a review online at www.facebook.com/reelequalitynotts !
Email our fundraising team to find out more or reserve tickets.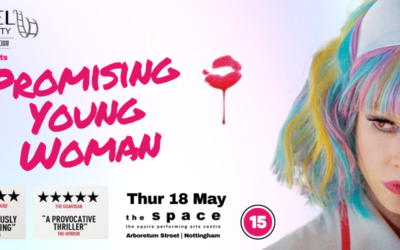 Promising Young WomanThur 18th May 2023The Space - the Squire Performing Arts Centre | Arboretum Street, NottinghamMore than a screening - Stalls | Food | SpeakersStudents: free | General public: Pay what you can This May, Reel Equality Film Club will be returning to...
Other Ways to Get Involved
Equation's award-winning Reel Equality Film Club shows great movies that tell women-centred stories and challenge gender stereotypes. Join our campaign for better representation of women on screen. 
We campaign in Nottingham and Nottinghamshire to raise awareness of domestic abuse, gender inequality and signpost survivors to safety and support.  
Campaigning online is a great way to take action and can be done from anywhere. 
No matter how much time, money or resources you can afford to give, your support will make a difference. 
£10
Give monthly
Could pay for four children
to take part in our early intervention projects
£30
Give once
Could pay for one primary school child to receive our healthy relationship education program