Reel Review: Wadjda
By Agnes, Reel Equality Film Club Volunteer, 31st March 2021.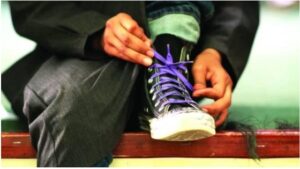 ABOUT OUR FILMS 
Much discussion and deliberation has gone into how Reel Equality Film Club chooses films for screenings. We've detailed many ways in which a film could represent women in fair or unfair ways, and created a criteria checklist. Usually, no film ticks all the boxes. We use the Bechdel Test* to help us decide if the film is telling a woman's story. We then discuss other considerations, including seeking to show a diversity of women's stories, and avoiding films in which women are portrayed only as victims or only in stereotypical female roles (such as carers, or home-makers). We also avoid films where women only seem to be present primarily for their looks or sex appeal.
What is good about Wadjda from the point of view of gender equality?
Wadjda is the first film from Saudi Arabia directed by a woman and it tells the story of a girl. In a country where women voted for the first time on only 12th December 2015, and are still not allowed to drive, this is enough to make it a remarkable film. But it is so much more.
Wadjda, the 10-year-old protagonist, enters a Koranic recitation competition because with the prize money she wants to buy a bicycle so she can outrun her friend Abdullah. That's the core of the story. Pretty simple, except if you are a girl on the verge of puberty in Saudi Arabia, you really shouldn't ride a bike, study the Koran to buy one, or wonder why your name does not appear on the family tree.
Wadjda is a film about women working for change under the radar, with small victories. It shows how an unjust and discriminatory system impose stifling restrictions on women's everyday lives, young girls and adult women alike. However, it is not a film of outrage. It reminds us that it is precisely the small, everyday acts of resistance and defiance of unjust rules that can change a society from within and below. It also subverts the western fallacy that womanhood in traditionalist Islamic countries must always be miserable. Difficult, yes. Infuriating, yes. Miserable and hopeless? No.
The first film shot in Saudi Arabia, where there are no movie theatres, and by the country's first female director, Wadjda was not an easy endeavour. Haifaa Al-Mansour had to a make sacrifices to get the film made. In the conservative neighbourhoods of Riyadh she directed scenes from inside a van, for fear of sparking protests. Haifaa wanted to film in Saudi and for a Saudi audience. She followed all the rules on censorship of her country, so that she could work from within and reach the people of her country. And in doing so she gave us a glimpse behind the abaya:
"I have a passion of telling stories, and I know that the stories of women in Saudi are untold. And I come from that place that nobody knows about. It's a hidden world. I have so much access, and I wanted to tell stories about that world that I belong to, to the rest of the world."
Email our fundraising team to find out more or reserve tickets.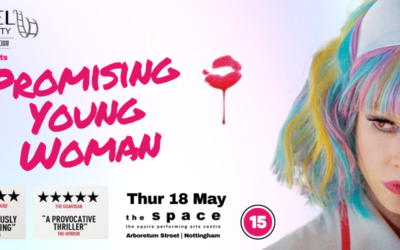 Promising Young WomanThur 18th May 2023The Space - the Squire Performing Arts Centre | Arboretum Street, NottinghamMore than a screening - Stalls | Food | SpeakersStudents: free | General public: Pay what you can This May, Reel Equality Film Club will be returning to...
Other Ways to Get Involved
Equation's award-winning Reel Equality Film Club shows great movies that tell women-centred stories and challenge gender stereotypes. Join our campaign for better representation of women on screen. 
We campaign in Nottingham and Nottinghamshire to raise awareness of domestic abuse, gender inequality and signpost survivors to safety and support.  
Campaigning online is a great way to take action and can be done from anywhere. 
No matter how much time, money or resources you can afford to give, your support will make a difference. 
£10
Give monthly
Could pay for four children
to take part in our early intervention projects
£30
Give once
Could pay for one primary school child to receive our healthy relationship education program