We have some exciting news to share – we're thrilled to announce that we've been awarded the Queen's Award for Voluntary Service. 
Equation were nominated to win the award by 2020 High Sherriff Dame Elizabeth Fradd and out of the thousands of nominated charities, social enterprises and voluntary groups in the UK, just 241 received the prestigious award. 
The Queen's Service Award? What's that?
This is the highest award a voluntary group can receive in the UK and we couldn't be happier. Each year, this award is given to local volunteer groups across the UK to recognise the outstanding community work their volunteers do.
We've also received special recognition reserved for organisations who provided impactful support to the community in response to the pandemic – either by managing a significant increase in work or providing support in other ways. 
"This is the highest award a voluntary group can receive in the UK and we really couldn't be happier. Not only is it incredible to receive special recognition for our work thought the pandemic, but also such an honour for our volunteers without whom we couldn't achieve as much to end domestic abuse in our community as we do with their help and support. We want to say a huge thank you to all our amazing volunteers for being right at the centre of our team here at Equation. And of course we wouldn't be here without the support of Dame Elizabeth Fradd who supported us in post as 2020 High Sherriff and nominated us for this prestigious award." 

Carrie McNabb, Head of Service: Finance and Business Development. 
Of course, this wouldn't happen without a very special group of people. So we want to take a moment to recognise that and say a huge thank you to our amazing volunteers – for the thousands of hours spent in every part of our organisation and for being at the very core of Equation. From running our Reel Equality film club, governance, admin, monitoring, fundraising events, and quiz nights to supporting our core functions, we just couldn't do what we do without our dedicated and passionate team of volunteers.
A bit about our volunteers
37 volunteers give up their own time for equation
2 volunteers manage our Reel Equality film club
8 make up our board of trustees, including our Chair, Vice Chair and Treasurer
7 volunteer in our office
8 are Fundraising volunteers
4 Reaching Communities Steering group volunteers and 10 ad-hoc volunteers.
4-5 staff also volunteer throughout the year
"Volunteering at Equation has been incredible. All the staff are super nice and make you feel part of the team. You can see they're truly invested in their work. The projects you get involved in as a volunteer a rewarding and you really do feel like you contribute to the community."

Volunteer, Equation's Training Team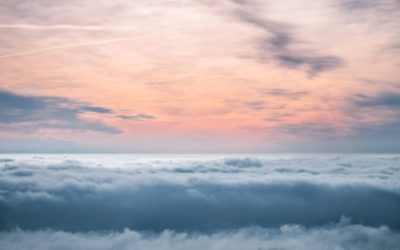 Available All Year | Nottingham It's an exciting time for Equation right now. Over the last few years both our communications activity and our team, have grown to support the expanding range of services we offer.   To maximise the impact of our work and raise...
Campaign
Support from survivors, organisations and the public is vital to the success of our campaigns
Events & Challenges
Get involved in fun fundraising events for all abilities
Make a Donation
Your donations help us fund more work in supporting domestic abuse survivors. With your one-off donation or through monthly donations, you are helping us continue our battle to tackle domestic abuse.
No matter how much time, money or resources you can afford to give, your support will make a difference. 
£10
Give monthly
Could pay for four children
to take part in our early intervention projects
£30
Give once
Could pay for one primary school child to receive our healthy relationship education program