Running, cycling or just having fun? By getting involved you can enjoy an exciting new challenge or have fun with colleagues, friends and family.  Take a look at what we've got coming up – just click on an event or challenge to see more details.  
Do Your Own Fundraising
Want to set your own challenge or event to support Equation? Amazing. We can help!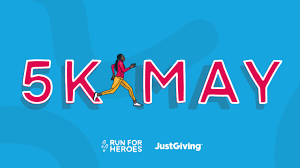 Sign up for our next event; #5KMay! 5kMay is one month of coming together for better, do your 5k anywhere, anytime with anyone. It's all about getting out and feeling good while you're doing it! You can take part on your own or as a group, donate your £5 to...
How your support will help
£10
SINGLE DONATION
Could pay for 30 domestic abuse cards that direct women and men experiencing domestic abuse towards help
£30
SINGLE DONATION
Could pay for one child to receive our healthy relationship education, helping them to understand what constitutes a happy, equal relationship and creating a safe, supportive environment
£100
SINGLE DONATION
Could pay for a police officer being trained to respond effectively to domestic abuse
£300
SINGLE DONATION
Could help towards our Men's Domestic Abuse helpline – making sure men have somewhere to turn to for support
£500
SINGLE DONATION
Could pay for a whole year group of secondary school children to receive healthy relationship topics, such as sex and consent or digital safety, enabling them to understand their rights and responsibilities
Donate
Donate today to help your community become free from abuse
From organising your own bake sale or quiz night, there are tons of ways to support Equation.
Did you know there are lots of different ways to donate? Donations in celebration, contributions from your salary, leave a gift in your will, there's lots of options to suit you.
Donate
Donate today to help your community become free from abuse
Stay up to date with the Equation Newsletter
Latest campaigns and projects, upcoming events and fundraising challenges, volunteering and job opportunities. We won't share your details with other organisations.
Equation is a trading name of Equation Nottinghamshire a company limited by guarantee registered in England and Wales.
Registered Company No: 4517544 | Registered Charity No: 1140240