Equation has launched its #SupportNotSilence campaign in Nottingham and Nottinghamshire in response to an increase in referrals of domestic abuse during COVID-19. The campaign aims to help men recognise signs of domestic abuse and get support from the local helpline (0115 960 5556). 
Using an attention-grabbing social media and print campaign, #SupportNotSilence will be running throughout the month in the City and three County districts: Newark and Sherwood, Broxtowe and Bassetlaw. 
The campaign coincides with wider publicity around men's experience of domestic abuse following global movements relating to the wider issues of domestic and sexual violence, in addition to high-profile media coverage of prosecutions in cases of domestic violence towards men. Despite the increase in publicity, there are still many male survivors who don't know how or where to seek support. 
Sophie Maskell, Campaigns Coordinator, says: "From working with men through Equation's Domestic Abuse Service for Men, we have learned that men often don't realise what they're experiencing is domestic abuse and many others feel unable to speak out.  

Our cultural attitudes around masculinity can also lead men to believe that speaking out about domestic abuse will make them appear weak. We want our campaign to challenge those attitudes and better represent men's experiences to ensure male survivors feel less isolated and more confident in seeking support." 
What do we know about domestic abuse towards men?
Anyone can experience domestic abuse and everyone's experiences are different. Men can experience any form of domestic abuse from a person of any gender. However, according to local statistics, men are more likely to experience domestic abuse from other men and the types of abuse they experience are more often psychological and emotional. However, this does not mean men's experiences are any less valid. 
Domestic abuse against men can include physical violence, as well as emotional and psychological bullying, sexual violence or financial control and abuse.  
A man who is being abused may experience some or all of the following behaviours:  
Bullying: mocking, humiliation, insults, criticism 

 
Control: Being checked up on, followed, or stalked 

 

Threats: intimidation, attacks or violence 

 

Destruction of their possessions 

 

Isolation: being stopped from seeing family and friends 

 

Being forced into sex  

 
Having money taken or controlled 

 

Lying, blame and denial of the abuse

 
These forms of abuse can cause significant harm and have long-lasting effects on mental health and well-being. Survivors can experience depression, anxiety, substance misuse problems and may complete self-harm or suicide.  
Find out more about domestic abuse against men here ->>
What support for men does Equation offer?
The service provides time-limited support to men who are experiencing domestic violence and abuse. 
Risk assessment to identify risk of harm to the client

 

The type of support provided will be identified against risk level and need

 

Support may include practical and emotional assistance, and signposting to other specialist services such as counselling

 

Assessment will be made to ensure that work with the individual is appropriate and safe.

 
Equation operates structured safeguarding and assessment protocols in its work with men. 
Are you a man being hurt, bullied or controlled by a partner, ex or family member? You can get free and discreet advice in Nottinghamshire from Equation's Domestic Abuse Service for Men: 0115 960 5556
Domestic Abuse Service for Men
If you are a man experiencing domestic abuse, we can help. 
More News from our Campaigns Team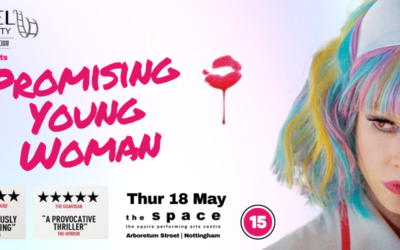 Promising Young WomanThur 18th May 2023The Space - the Squire Performing Arts Centre | Arboretum Street, NottinghamMore than a screening - Stalls | Food | SpeakersStudents: free | General public: Pay what you can This May, Reel Equality Film Club will be returning to...
No matter how much time, money or resources you can afford to give, your support will make a difference. 
£10
Give monthly
Could pay for four children
to take part in our early intervention projects
£30
Give once
Could pay for one primary school child to receive our healthy relationship education program