Good friends are everything. But sometimes our closest friends can be suffering in silence. If you spot any of these warning signs, your friend may be experiencing domestic abuse in their relationship. #HelpAFriend. Learn the signs.
Control
Does your friend's partner call and text her all the time? Does it ever seem like they're checking up on her?
Isolation
Have you noticed you get to see your friend less and less, and that she's also seeing less of her other friends and family? Maybe she seems to make excuses about why she can't meet up, or you get the sense that your  friend's partner is taking over her life.
Manipulation
Does it ever seem like your friend won't make a decision without checking with her partner first? Does she often seem worried about her partner's reaction?
Pressure
Have you noticed that your friend is behaving out of character – e.g. dressing, acting, or speaking differently? Do you think she may ever feel pressured by her partner to look or behave in a certain way?
Jealousy
Does your friend change her behaviour to avoid accusations of cheating from her partner? Does it seem like her partner is often jealous for little reason?
Fear
Have you noticed your friend treading on eggshells to avoid rowing with her partner? Have you ever got the sense that your friend is a bit afraid of them?
If you are worried about your friend's relationship, trust your instincts.
Call the 24-hour free local domestic abuse helpline and find out how you can help her.
0808 800 0340
If you can't get through, use the answerphone. All messages will be answered.
The helpline is run by Juno Women's Aid. Find out more at junowomensaid.org.uk
#HelpAFriend is kindly funded by Nottingham Crime and Drugs Partnership, Nottinghamshire Police and Crime Commissioner and the Home Office.
Learn the 4 steps
of How to Respond if a friend tells you she is being abused.
The Women's Aid online Survivors' Handbook also contains practical information about every aspect of seeking support.
Help for Men
Find out about local advice and support for men. Friends and family members are encouraged to get in touch for support.
The Help A Friend Campaign
Our award-winning campaign gives ordinary people the tools to recognise if someone close to them is experiencing abuse, and help them reach expert support.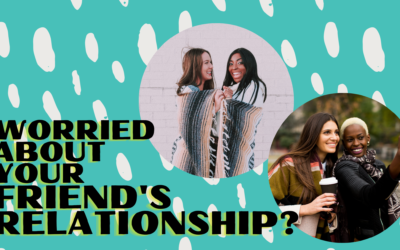 As the easing of lockdown begins in the UK, many survivors of domestic abuse are likely to reach out to trusted friends and family for support.  Would you know how to help a friend?  As lockdown restrictions ease from March 8th, survivors of abuse who have been...
read more
Local charity Equation launch their #Speak out to help out campaign this International Men's Day to tackle domestic abuse and mental health issues facing men in Notts.   Equation's Domestic Abuse Service for Men (which serves Nottingham City and County), received 1212...
read more
We campaign in Nottingham and Nottinghamshire to raise awareness of domestic abuse, gender inequality and signpost survivors to safety and support.  
Donate
Donate today to help your community become free from abuse
Stay up to date with the Equation Newsletter
Latest campaigns and projects, upcoming events and fundraising challenges, volunteering and job opportunities. We won't share your details with other organisations.
Equation is a trading name of Equation Nottinghamshire a company limited by guarantee registered in England and Wales.
Registered Company No: 4517544 | Registered Charity No: 1140240