Dame Liz Fradd was appointed High Sheriff of Nottingham last April – the first High Sheriff to be installed over video due to Covid. Throughout her year-long appointment, Liz has helped to raise over £23,000 for Equation's work to prevent and reduce the harm caused by domestic abuse, sexual violence and gender inequality in the City and County. 
High Sheriffs are chosen annually by the Queen and their role is voluntary, independent and non-political, meaning they can bring together a wide range of people with the community. They play an active role in community safety, supporting crime reduction initiatives, emergency services and local charities working with vulnerable people.  
Each High Sheriff chooses a charity for their year. Liz chose Equation after meeting them as a Deputy Lieutenant when helping organise an event where a collection was donated to Equation.
Professor Dame Liz Fradd said:
 "Little did I know then, that the role Equation has in supporting those subjected to domestic abuse would become so significant during 2020. The pandemic has lifted the lid on domestic abuse and as a consequence the workload of the small team in Equation has been stretched."
 Speaking about the impact of lockdown and social restrictions, Liz added:
"My concern was that I would not have the hoped-for opportunities to raise the profile of Equation at big events. In many ways however the year has been more productive than perhaps it would have been if I had been able to carry out the traditional role . Instead, I have made, mainly virtual, contact with a greater number of people and been able to talk about what I think is Equations uniqueness. Their focus for example on early interventions such as the primary school programme which helps children appreciate what a healthy relationship feels like, thereby building their confidence for the future.
"The last year has been frustrating for us all and I know I am not the only person who at times has been fearful of what the future holds. But whenever these thoughts have come into my head, I have reminded myself that there are others far worse off. Many have no one to turn to when they are afraid, and no apparent means of escaping the life they lead. I finish my year with a greater knowledge of our wonderful County, and a greater respect for all those who have gone beyond the call of duty to ensure the vulnerable are safe. Equation has played its part in this and I am proud of them."
Sam Billington, Equation's Trusts and Community Fundraiser said: 
"We were delighted to be chosen as the High Sheriffs charity of the year and looked forward to working with Liz, however, that wasn't to be possible in the way we'd hoped.  Despite this, Liz has been an amazing source of support during a challenging year.  With the significant rise in domestic abuse incidents this support was even more needed, and we would like to thank Liz for her support in promoting and raising awareness for Equation, helping us to raise much needed funds.  This vital funding has helped us to reach more children and adult survivors of domestic abuse in our community of Nottingham – thank you!"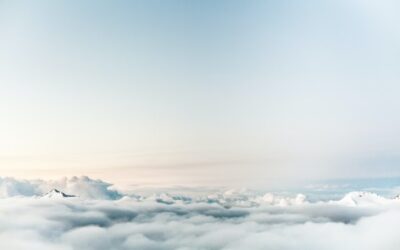 Equation is looking for an innovative, dynamic and empathetic Independent Domestic Violence/Abuse Advocate to work as part of our domestic abuse support service for male survivors. This role is perfect for someone who is passionate about domestic abuse support...
Make a Donation
Help create a society  free from domestic abuse, sexual violence and gender inequality
£10
MONTHLY DONATION
Could pay for four children to take part in our early intervention projects
£30
SINGLE DONATION
Could pay for one primary school child to receive our healthy relationship education program