Image-Based Sexual Abuse: "A Little-Known Term, but a Pervasive Problem"
15th January 2024 @ 1:00 pm

-

4:30 pm

Free - £35.00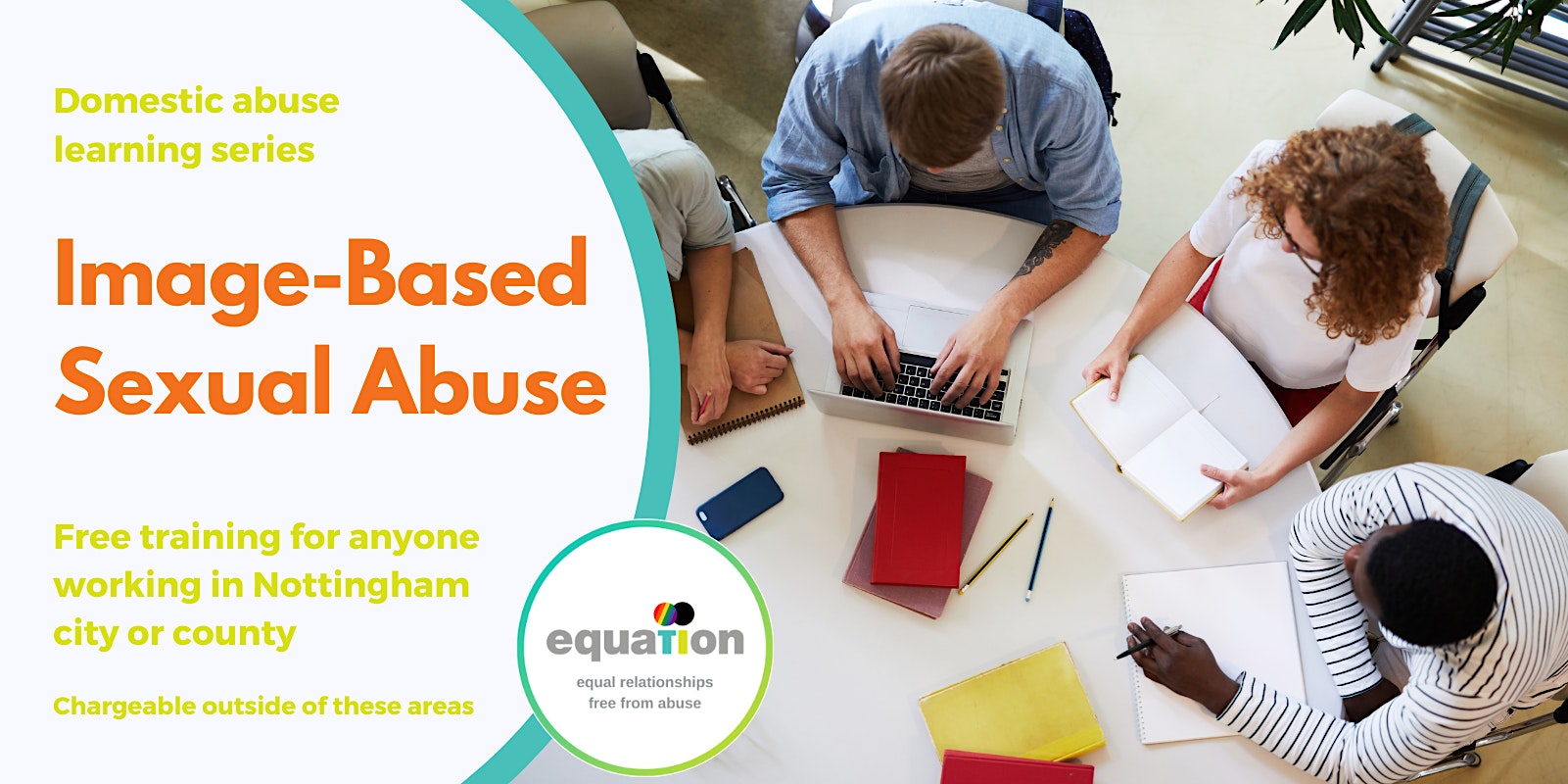 Image-Based Sexual Abuse
Location: Online
Cost: Free to people working in Nottingham city and county – chargeable outside of these areas.
Please note that this session on Image-Based Sexual Abuse focuses on adult survivors and perpetrators. Such content depicting under 18's is a different topic that is not covered in this session.
We recommend that you attend our 'How Perpetrators of Domestic Abuse Use Technology' training session before attending this one. You can find these monthly online sessions on our Eventbrite page.
This 3.5-hour training sessions aims to provide frontline workers or volunteers with:
An understanding of what Image-Based Sexual Abuse (IBSA) is and why the term "revenge porn" is unhelpful
A full understanding of the impact of IBSA on the survivor
Knowledge of the different types of IBSA, and how perpetrators of domestic abuse may carry out these different types
A basic understanding of the current UK laws surrounding each type of IBSA
An overview of some statistics looking into who the survivors and perpetrators of IBSA are
Guidance and tips on how to better support survivors of IBSA, including identifying red flags, as well as steps the survivor can take.
Prerequisites
None.
Funded by
This session is funded by Nottingham Crime and Drugs Partnership.
Please bear in mind that this training does include reference to domestic abuse, Image-Based Sexual Abuse (so-called "revenge porn"), rape and sexual assault, pornography and sex trafficking. If you are watching or taking part in this training in a shared building, if possible, please do so in a space that is not accessed by other people for the duration of the training.
It is possible that any training about domestic abuse and Image-Based Sexual Abuse has the potential to impact on each of us personally. Please be aware that this may be the case before accessing the training.
Cancellation
Please note failure to attend the course without prior cancellation may result in a charge for your place. If you do wish to cancel, you can do so through your Eventbrite confirmation or by getting in touch with our team at training@equation.org.uk.
Cost
Please be aware: due to the conditions of our funding, this training is free to people working in Nottingham City and County – chargeable outside of these areas.
We are monitoring the attendance list and you will be asked to pay if you do not qualify for a free ticket.
Find all Equation's training sessions here.
Related Events